Spend less time searching for leads, and more time renting to them.
Eliminate repetitive tasks. Our platform updates your ads and posts them on leading classified ad sites across Canada, so you don't have to.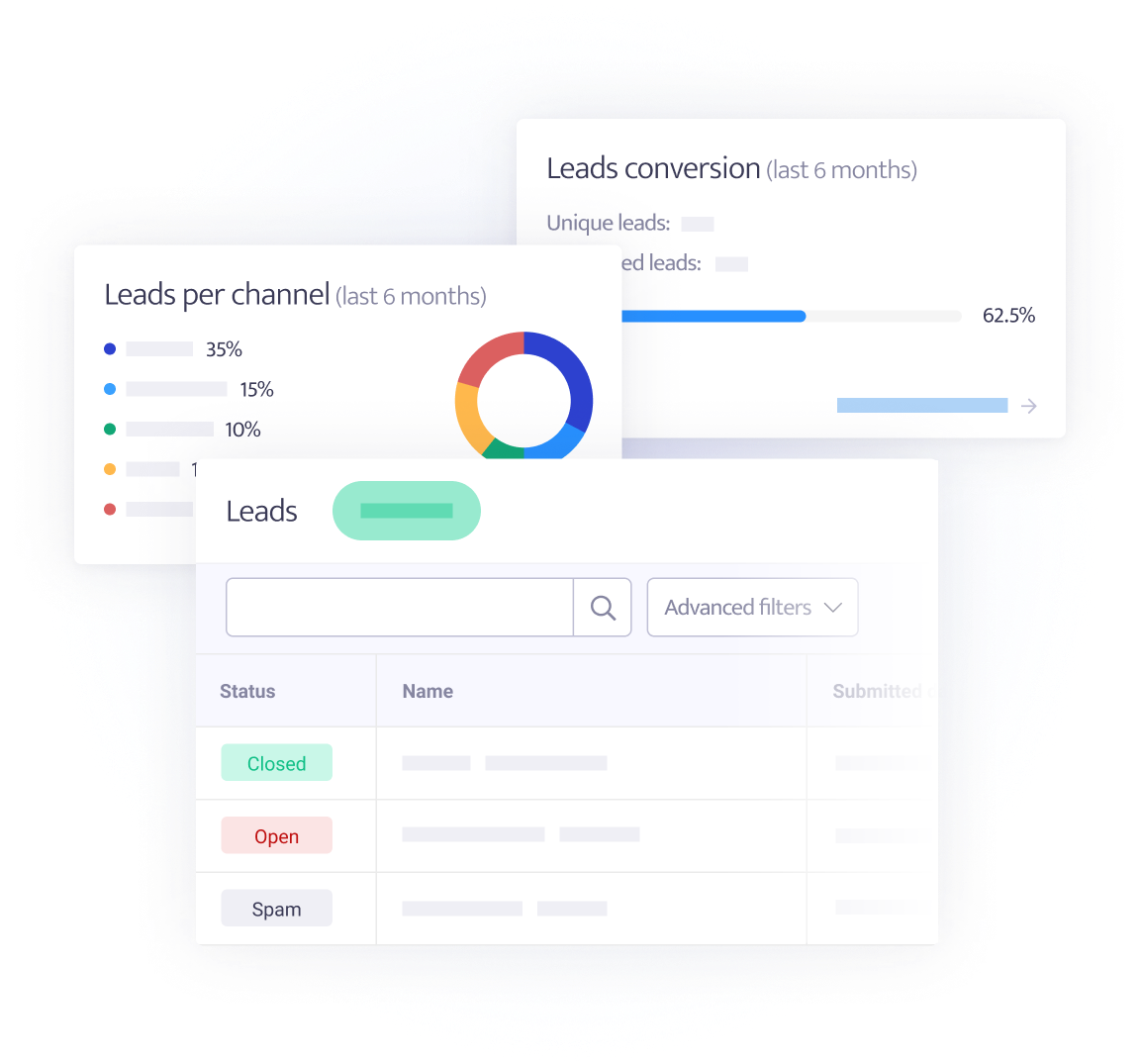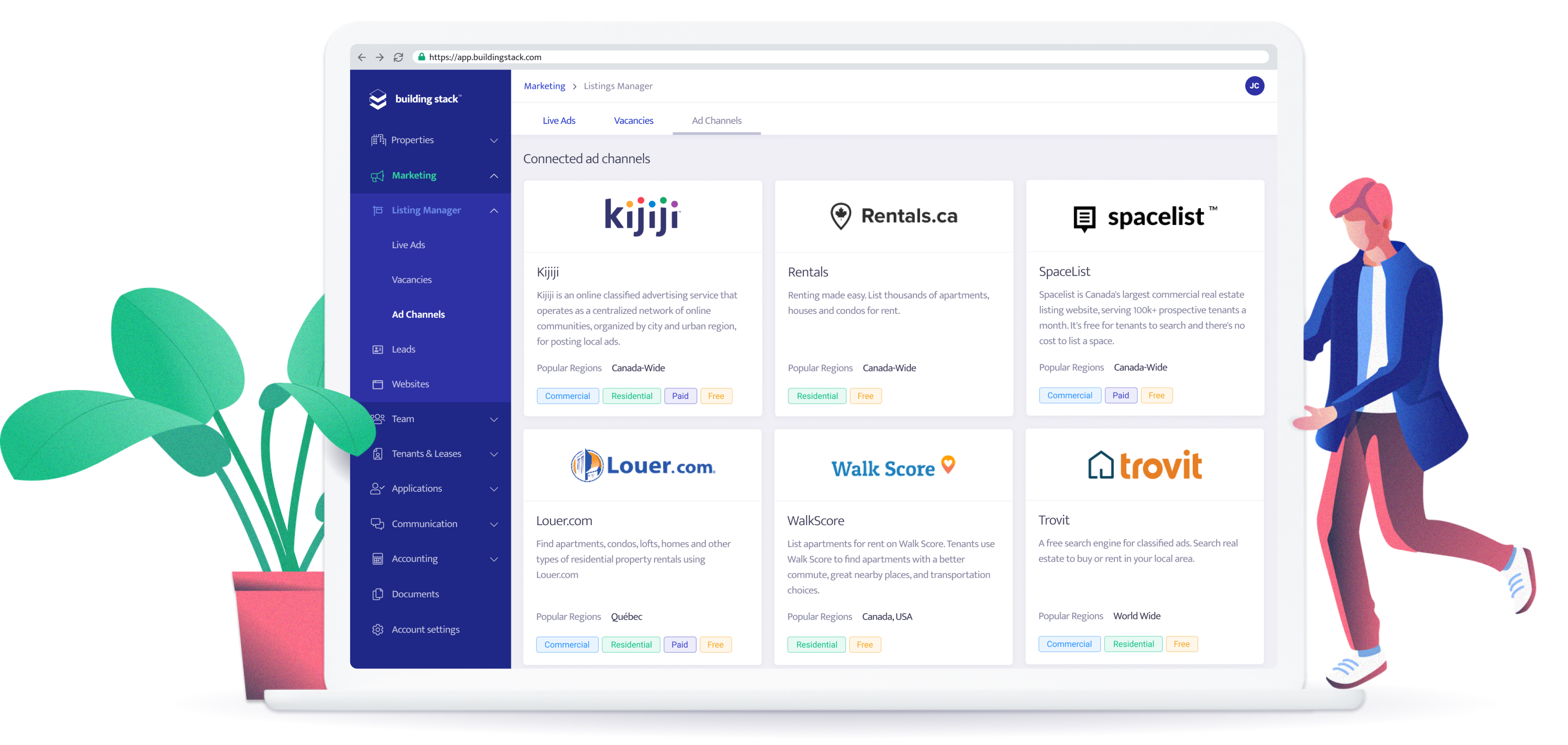 Marketing automation
Get more leads by automating your digital marketing efforts in just a few clicks.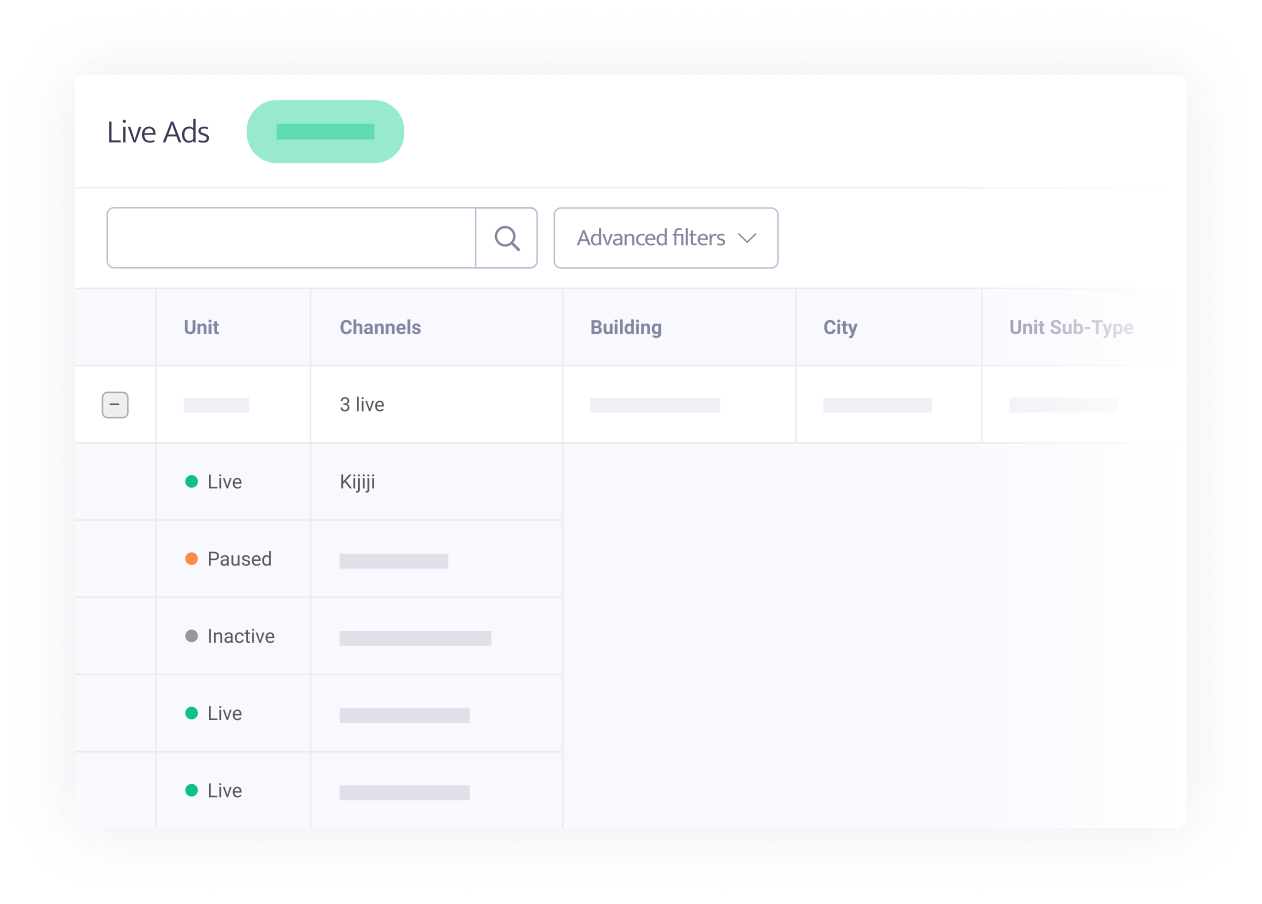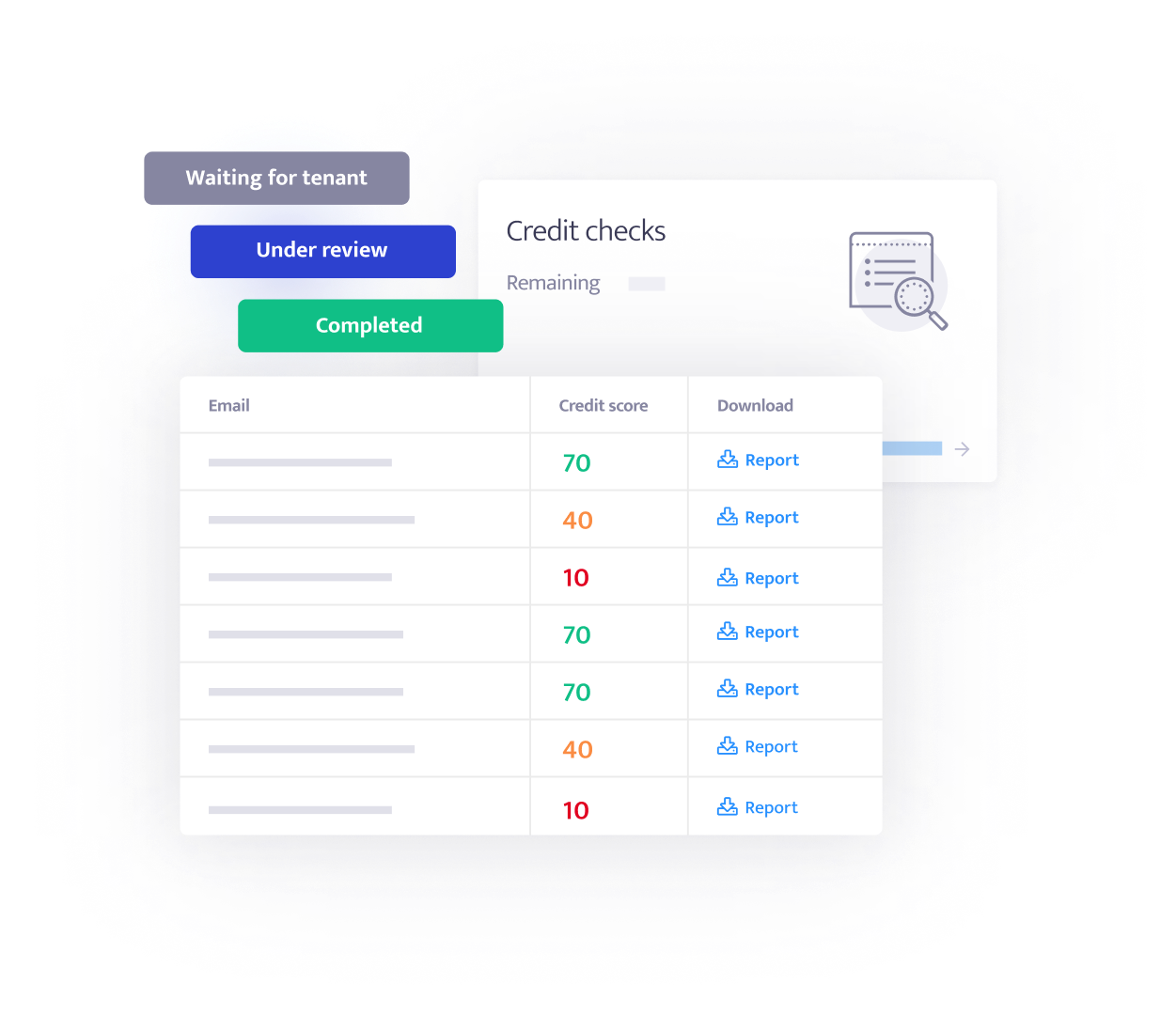 Credit checks
Choose the best potential tenants with our state-of-the-art credit check solution. Never waste your time and money on a bad tenant again.
Automated listings
Automatically list vacant or soon-to-be vacant spaces. Once a space is leased, we'll replace the ad with one for the next vacant unit in order of priority – all while respecting your budget.
Multi channel listings streaming
Set up your ad once and it will get pushed to multiple listing websites in no time.
Lead management
Chat, schedule visits and send credit checks to prospective tenants in one centralized hub.
Insights & Analytics
Optimize your digital advertising efforts by accessing powerful analytics, such as ad channel performance vis-a-vis lead ratios.
Tenant screening
Avoid bad, costly tenants with our next-generation application screening platform.
Upgrade your website
Create a beautiful, fully automated website from one of our templates.
Better insights, better decisions, better leads.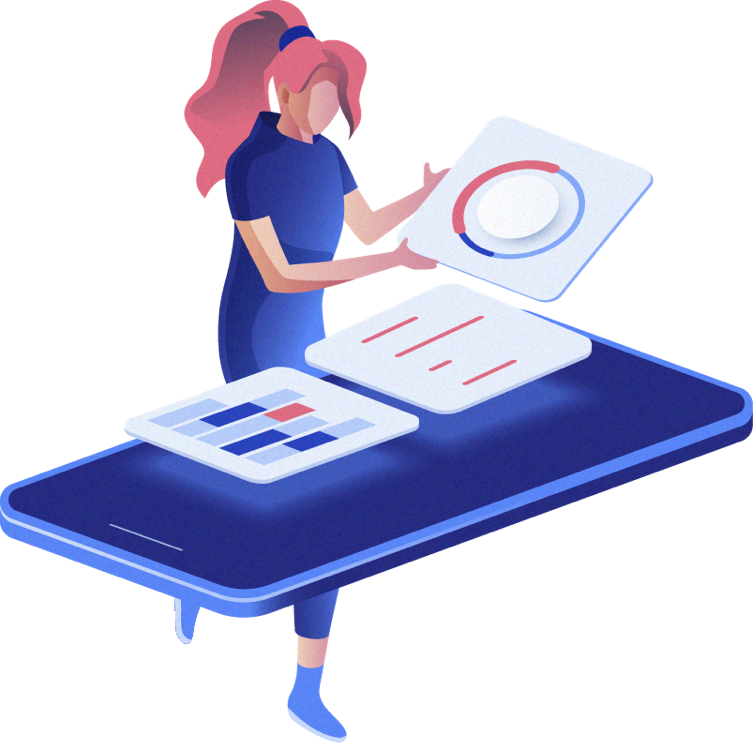 Organize all your portfolio information in one place.
Manage, track and resolve work orders.
Accept rent payments online and collect on time.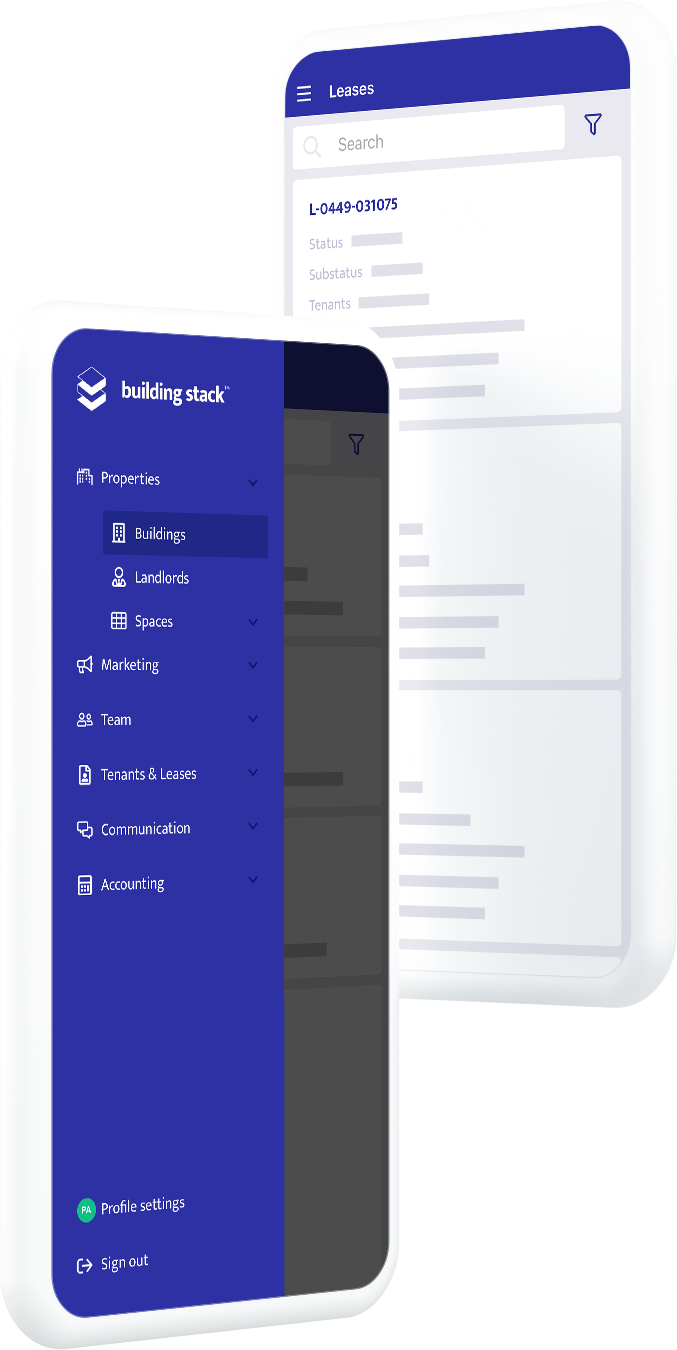 Book your free demo.
From SMB to Enterprise level organizations, we've seen thousands of use cases and built software that represents the growing needs of your business now and in the future.
Our sales team looks forward to identifying your needs and determining the best solution for your company.