Maximize your revenues with our all-in-one property management software.
You'll also benefit from the ability to use it across our other products as your needs grow.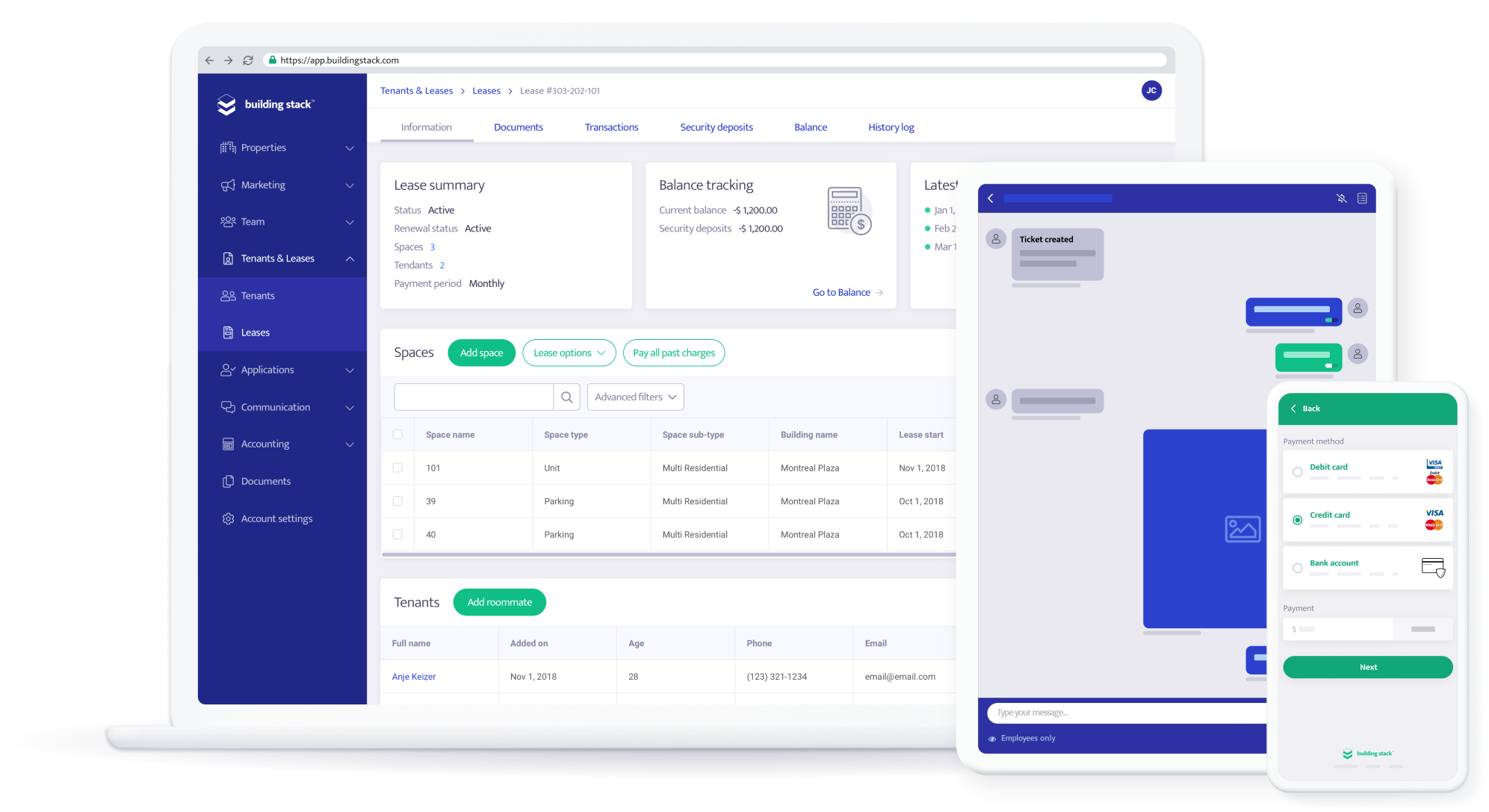 Lease management
Add spaces and tenants to your leases, so that you can easily find everything in one place.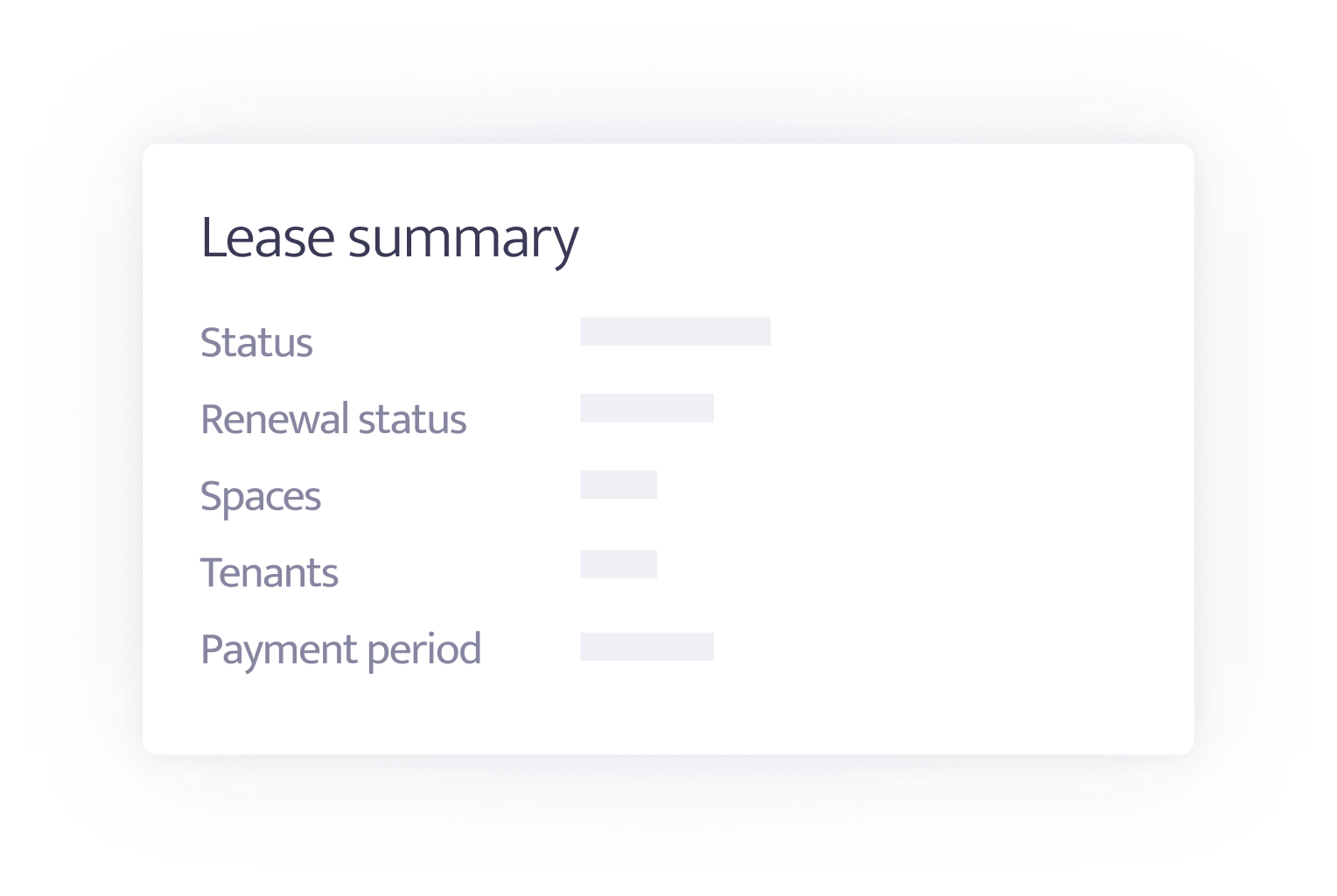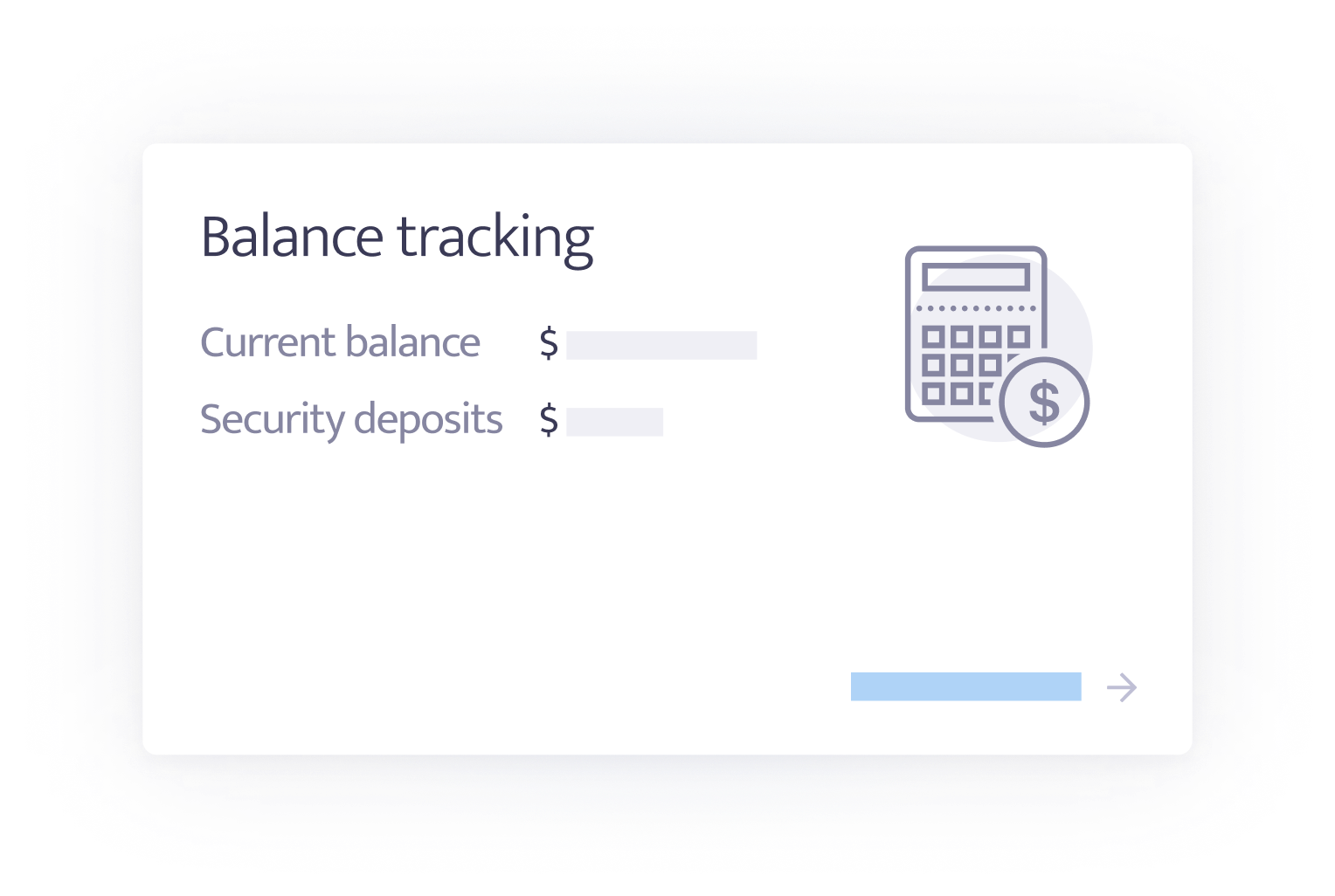 Balance tracking
Keep tabs on your payments with graphs and charts that show you exactly where the missing money comes from.
Marketing automation
Get more leads by automating your digital marketing efforts in just a few clicks.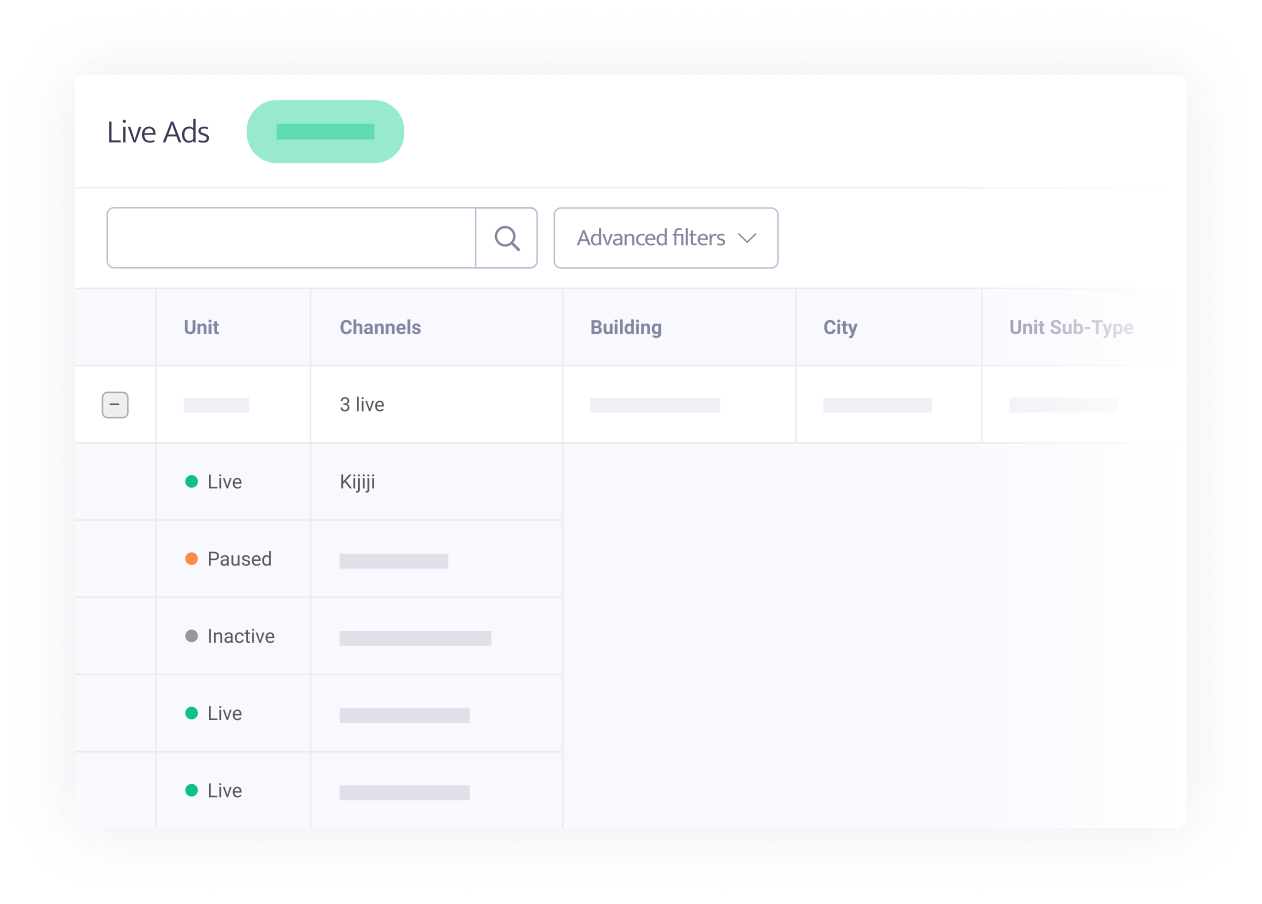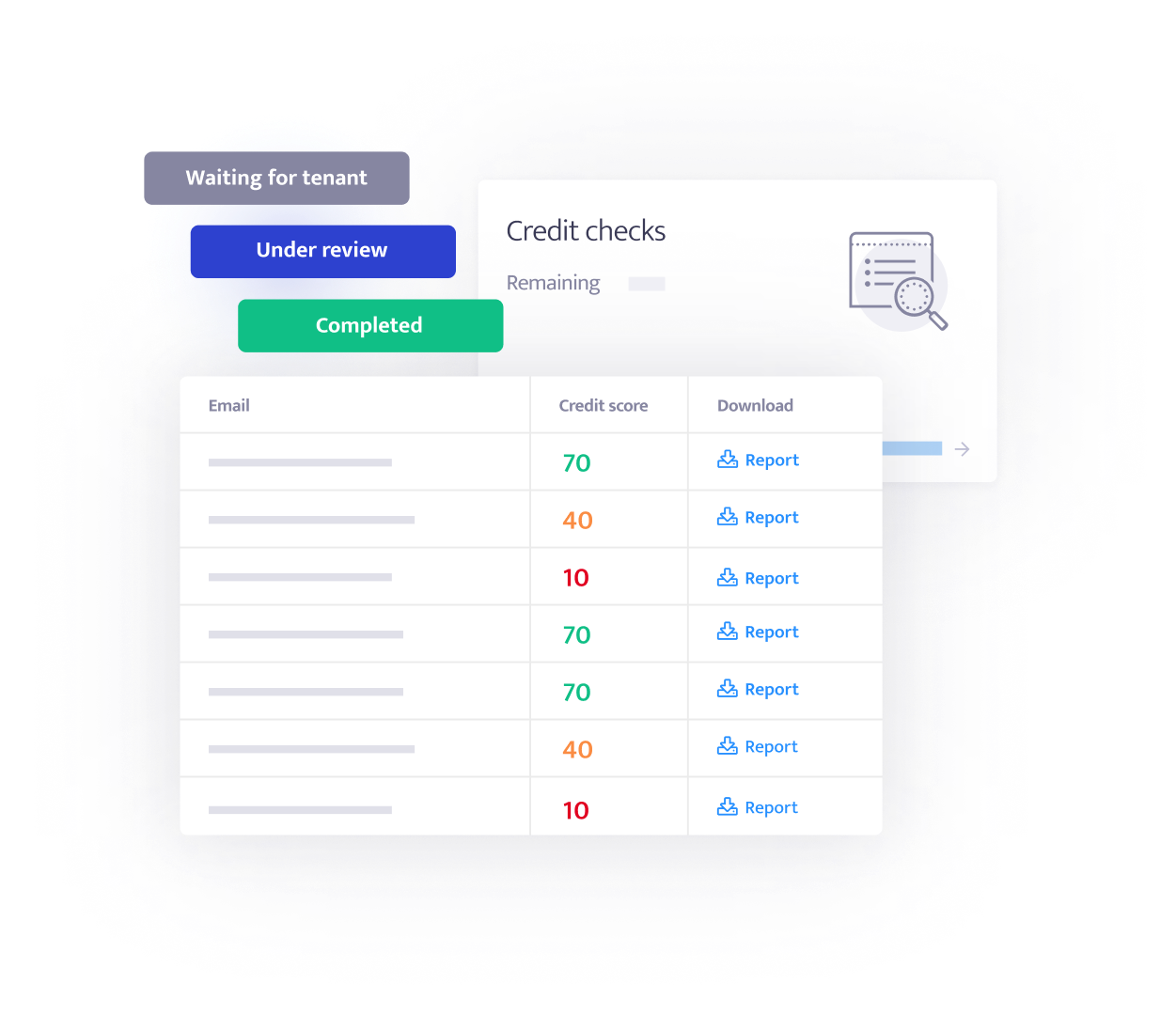 Credit checks
Choose the best potential tenants with our state-of-the-art credit check solution. Never waste your time and money on a bad tenant again.
Stay up to date on the state of your properties
Get notified of urgent problems right away. Keep your tenants, staff and third parties in the loop within one centralized platform.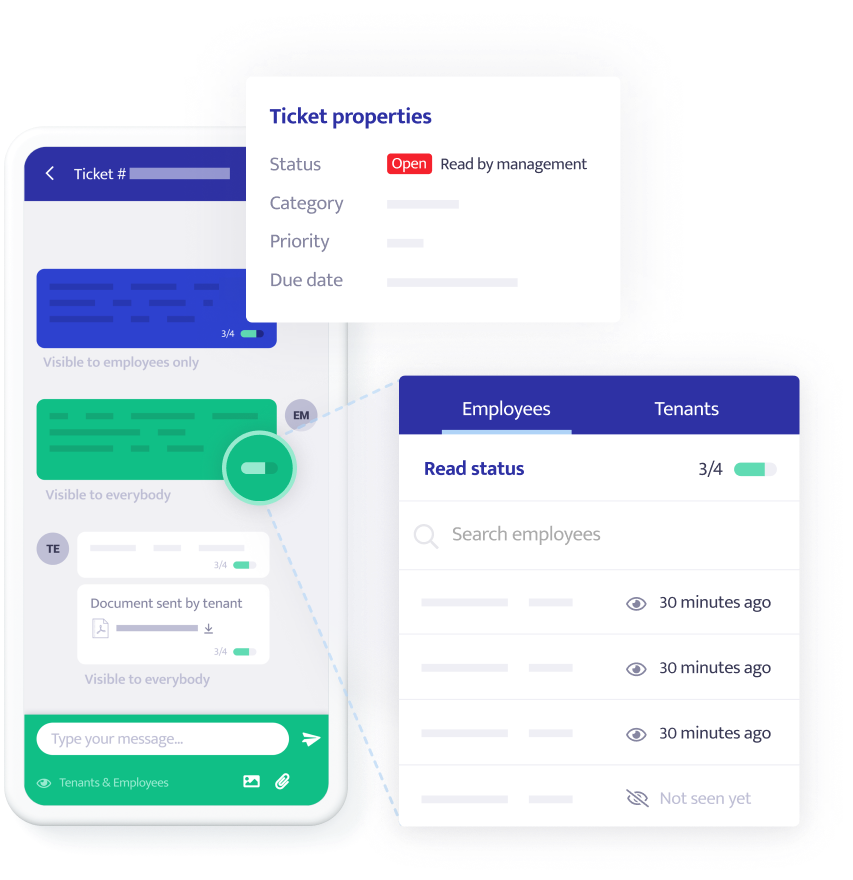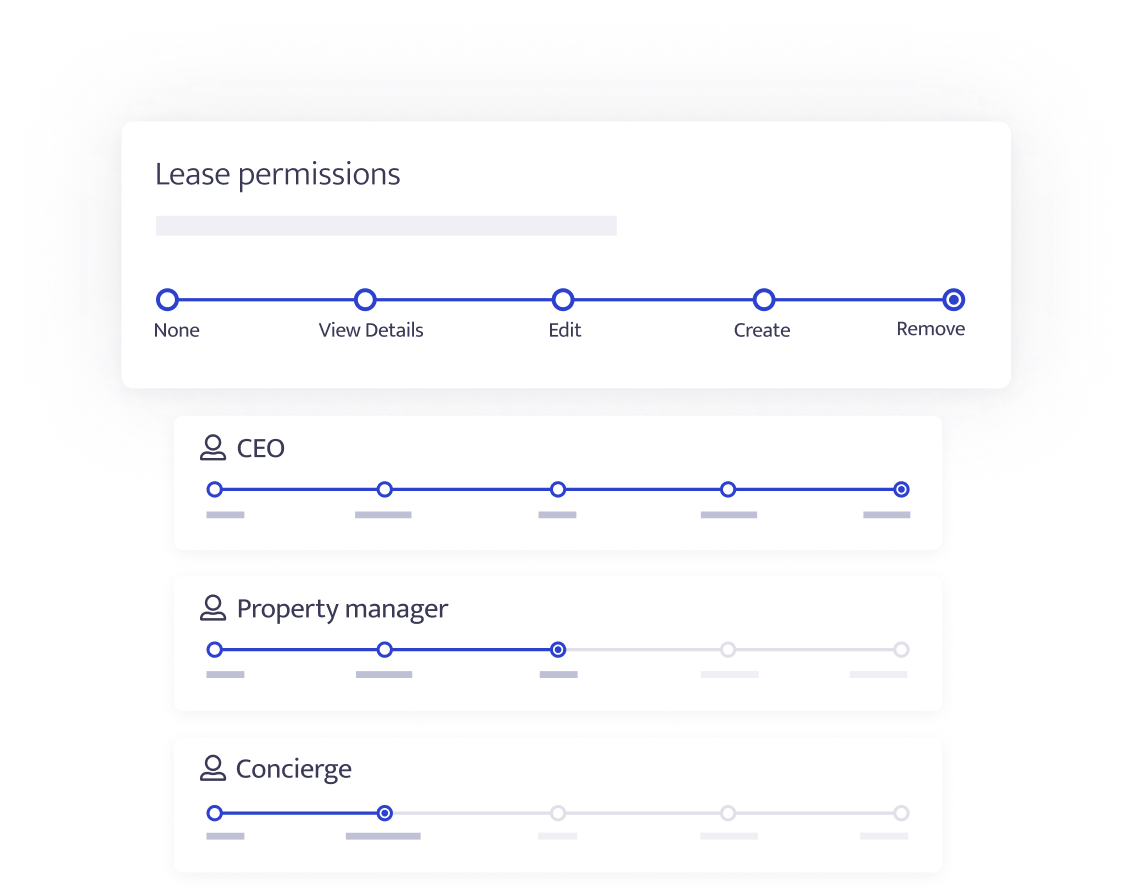 Roles and permissions
Assign your staff members to specific roles and permissions in the Building Stack platform, ensuring they only use and see what they need.
Leases & Payments
Track tenant ledgers, who's moving in, who's moving out, upcoming renewals, rent rolls and much more.
Tenant Management
Easily access past, present and future tenant information, including leases and important documents.
Buildings and Spaces
Create your buildings in the system, and add detailed information on units, parking and storage spaces.
Document Storage
Securely store and share files, contracts, leases, records, reports and invoices with tenants and your staff.
Employee Management
Easily update your employees' contact information, roles and permissions.
Automated listings
Automatically list vacant or soon-to-be vacant spaces. Once a space is leased, we'll replace the ad with one for the next vacant unit in order of priority – all while respecting your budget.
Multi channel listings streaming
Set up your ad once and it will get pushed to multiple listing websites in no time.
Lead management
Chat, schedule visits and send credit checks to prospective tenants in one centralized hub.
Insights & Analytics
Optimize your digital advertising efforts by accessing powerful analytics, such as ad channel performance vis-a-vis lead ratios.
Tenant screening
Avoid bad, costly tenants with our next-generation application screening platform.
Upgrade your website
Create a beautiful, fully automated website from one of our templates.
Real-time status updates
Track the progress of important requests and get real-time updates.
Communicate in seconds
Whether your staff or tenants prefer e-mails, SMS or phone calls, communicate in seconds using the Building Stack platform.
Employee tracking
With employee tracking, speed up response time by checking which team member is within closest proximity of the job.
Automated unit access request
Automatically send an advance entry notice for a given time, ensuring maximum transparency with your tenants.
Collaborative issue management
Assign tenant requests to your staff and communicate directly with tenants while gaining key insights into your team's performance.
Tenant portal
Give tenants the service they deserve. Tenants can send maintenance requests and communicate with management with ease.
Keep tenants happy and informed by sending important building updates and memos.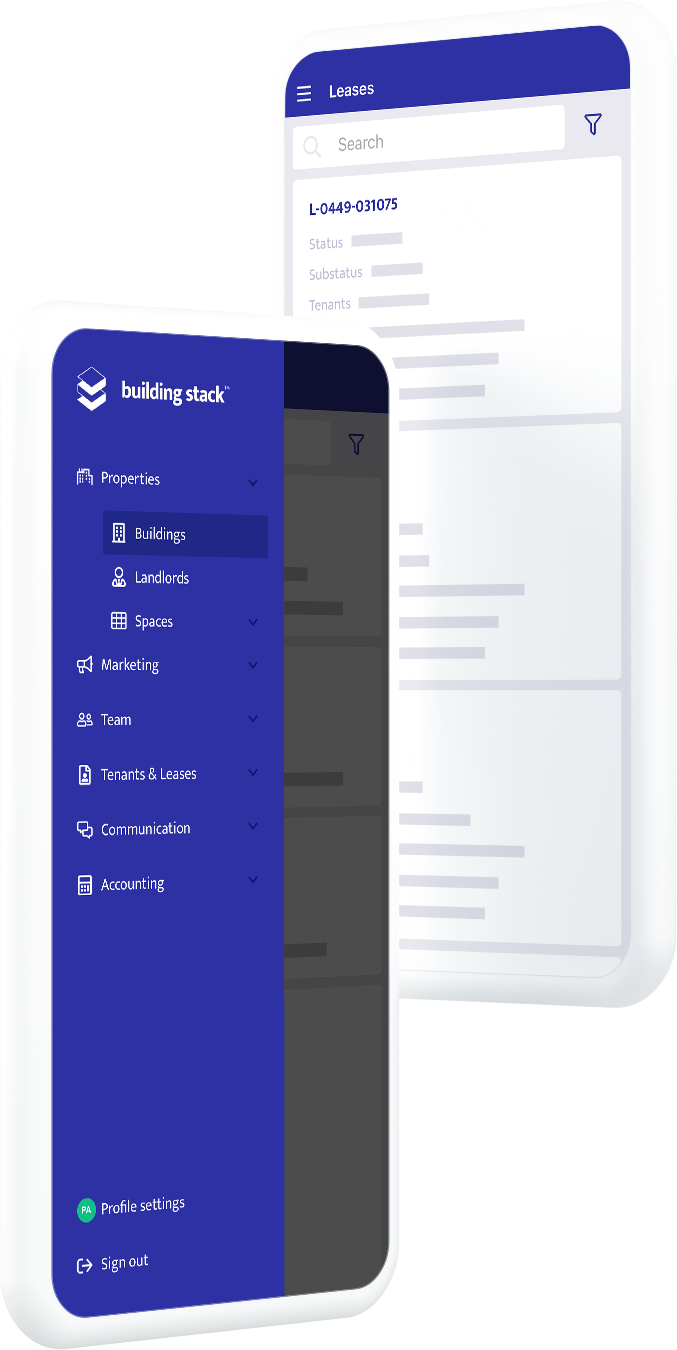 Book your free demo.
From SMB to Enterprise level organizations, we've seen thousands of use cases and built software that represents the growing needs of your business now and in the future.
Our sales team looks forward to identifying your needs and determining the best solution for your company.