Get the best of both worlds with our Yardi Sync.

Connect your Yardi Voyager account with Building Stack and discover new possibilities.

Your tenants can pay their rent and request maintenance from our user-friendly portal
All the buildings, units, tenants and employees in your Yardi account are synced to Building Stack daily
Collect your rent faster with our online payment solution and sync all your transactions back into Yardi
Automatically assign issues to team members, and get real-time notifications by e-mail, text or voice message
Upload documents on Building Stack to easily share them with employees and tenants
Rest easy knowing that your data is hosted on world-class cloud servers
Our Yardi Sync plan includes:
Automatic syncing of tenants, buildings, units, leases, employees, etc.

Online payment platform

Tenant portal

Maintenance requests

Mobile-friendly apps (Android, iOS)

Tenant list

Employee list

Knowledge base

In-app chat support

Upgrade to our other plans anytime
Upgrade for more features
Yardi Sync
Contact us for a quote
Access your data anytime on our web portal, Android and iOS apps.
Core platform
Upgrade to paid
Organize all your portfolio information in one place.
Marketing
Upgrade to paid
Broadcast your vacant spaces online and chat with leads.
Communication
Upgrade to paid
Manage, track and resolve work orders.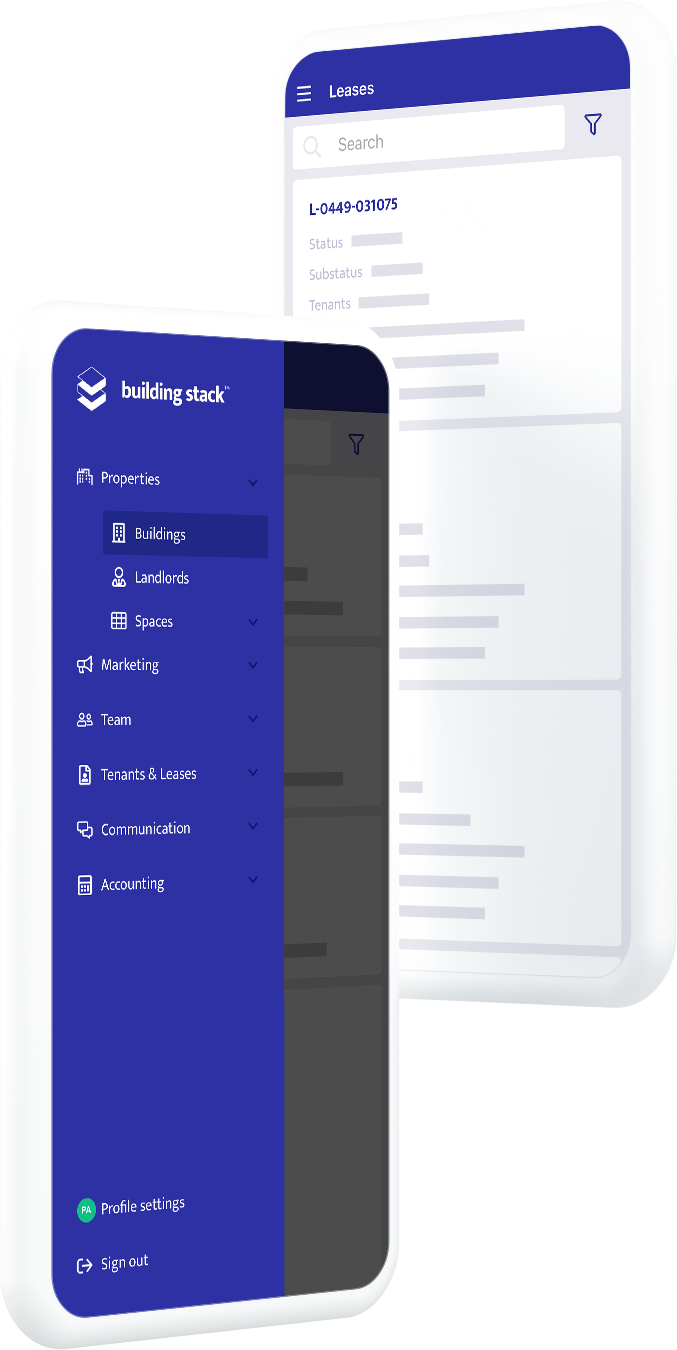 Book your free demo.
From SMB to Enterprise level organizations, we've seen thousands of use cases and built software that represents the growing needs of your business now and in the future.
Our sales team looks forward to identifying your needs and determining the best solution for your company.