We work with whatever you work with.
Building Stack is a flexible platform that's easy to add into your work environment thanks to its great integration capabilities.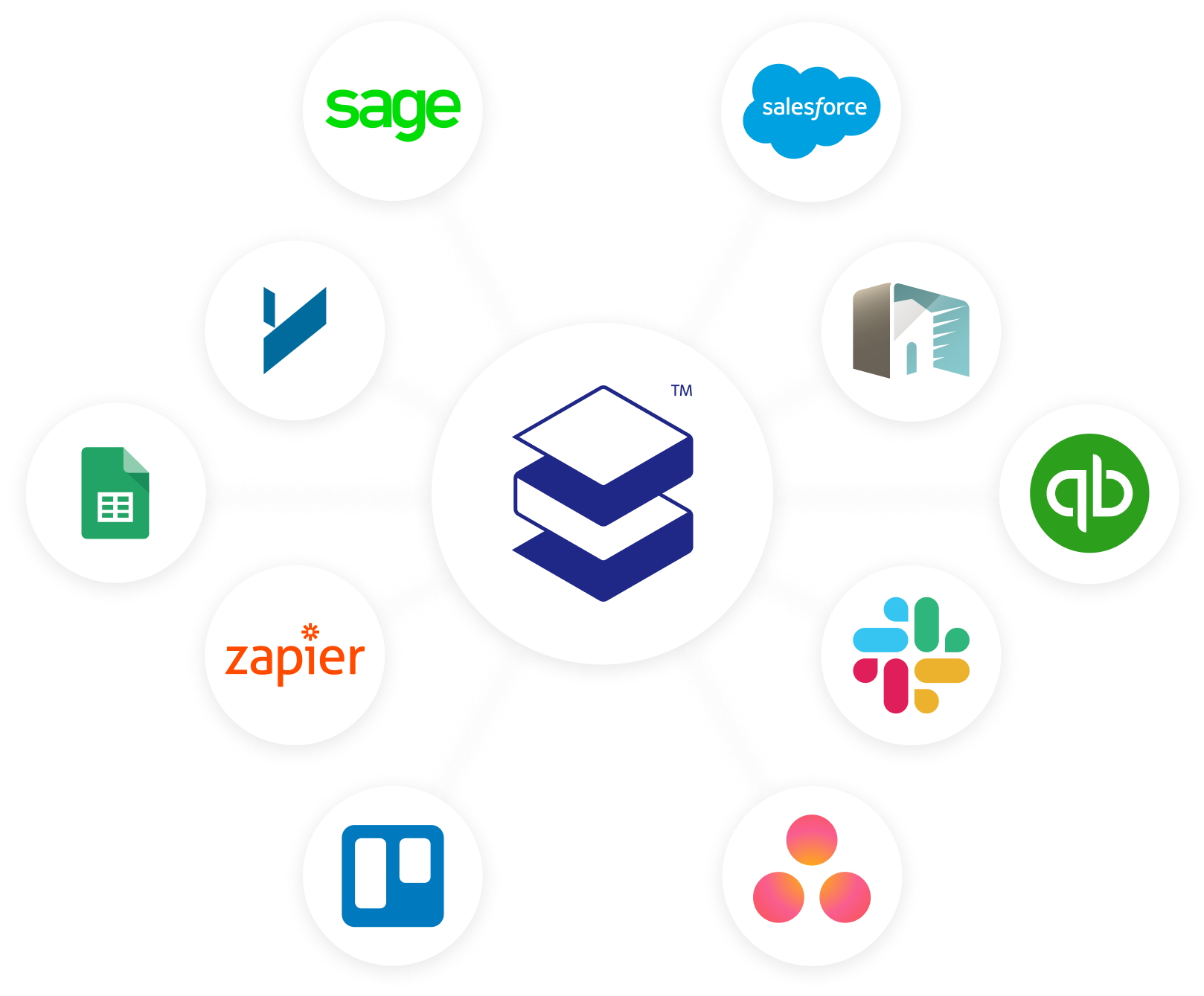 Harness the power of the cloud.
Users of Hopem Primmo and Yardi can connect their account to Building Stack and benefit from our secure platform, accessible anywhere, at any time. Sync information about your buildings, units, tenants and leases, and use Building Stack's advanced features to communicate with your tenants, publish vacancy listings automatically, and accept payments online.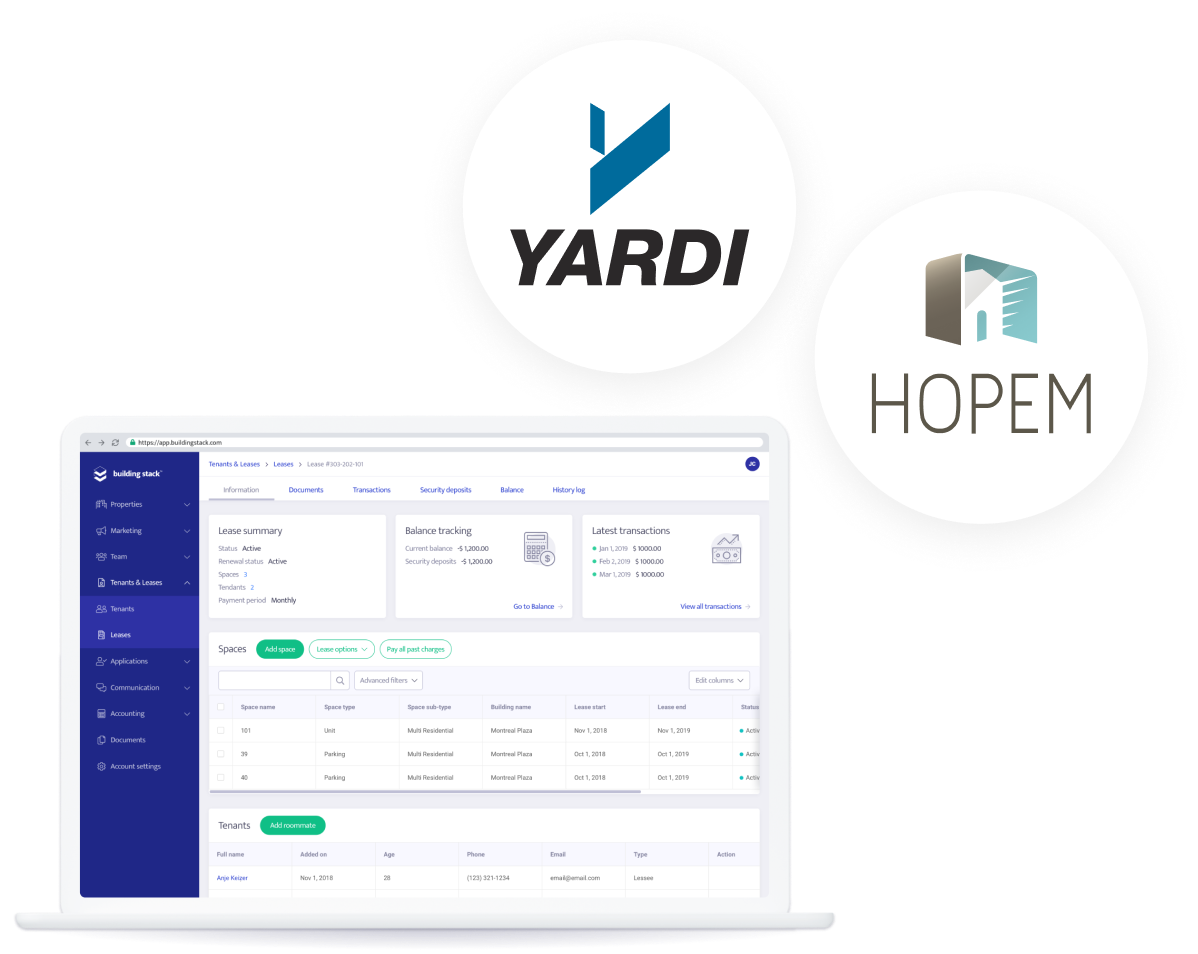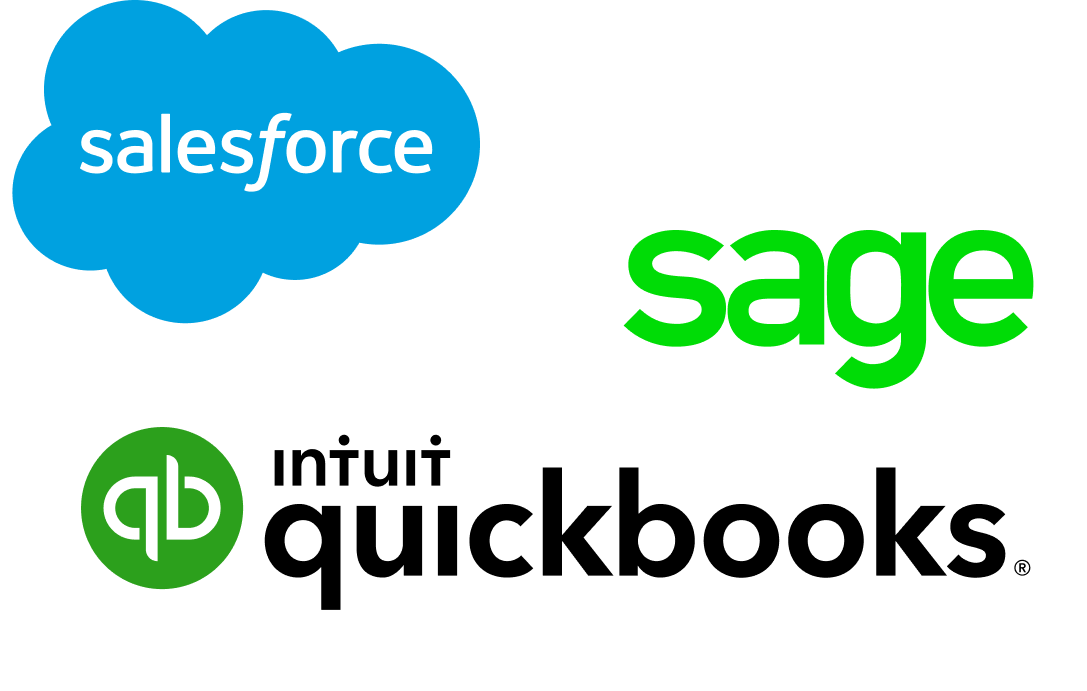 We make your tools easier to use.
Building Stack allows you to leverage the capabilities of your legacy tools while taking advantage of our intuitive platform. Export your building, tenant and payment information as portable CSV files, then easily re-import it back into other accounting and reporting applications such as Salesforce, Quickbooks, Sage and many others.
Increase your efficiency beyond our platform.
With the use of Zapier, you can simplify your day-to-day by connecting Building Stack to more than 1,500 apps, including modern workplace essentials such as Slack, Google Sheets, Trello and Asana, to name a few. This allows you to automate even more tasks in order to focus on your business priorities.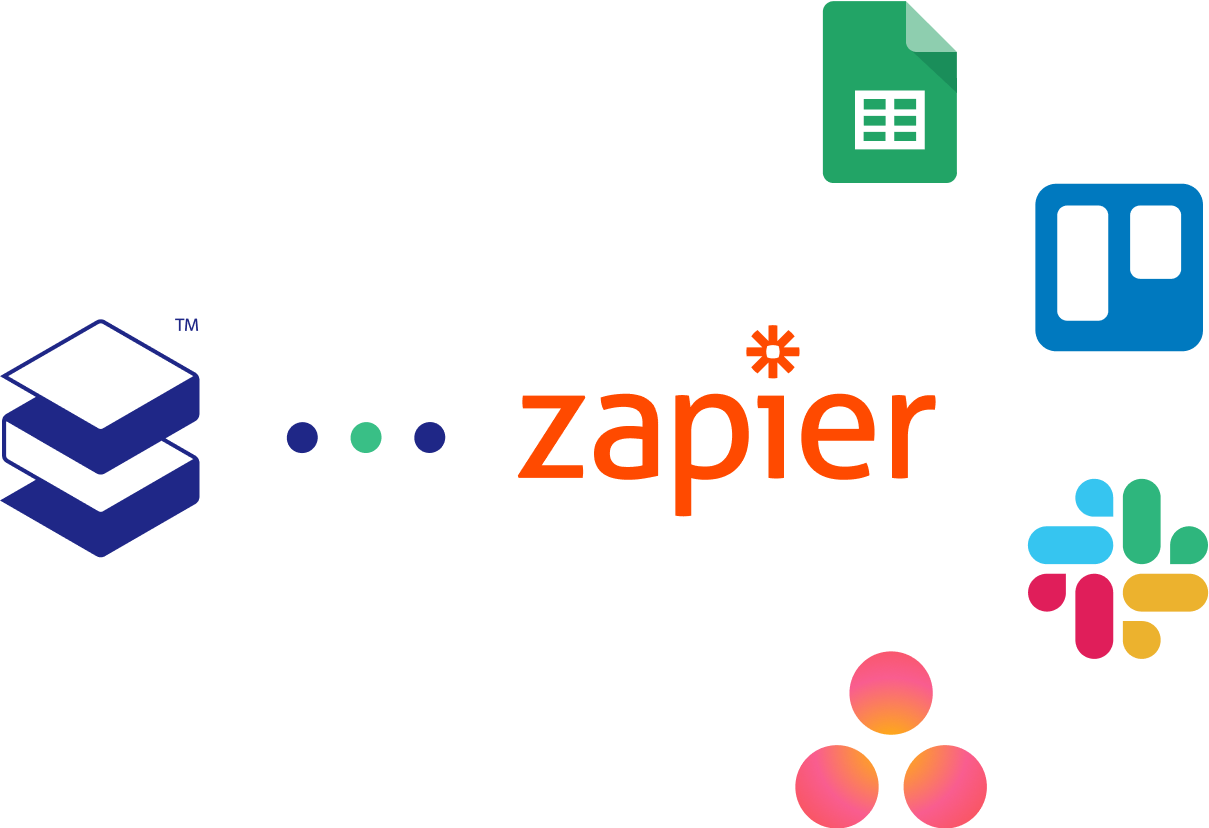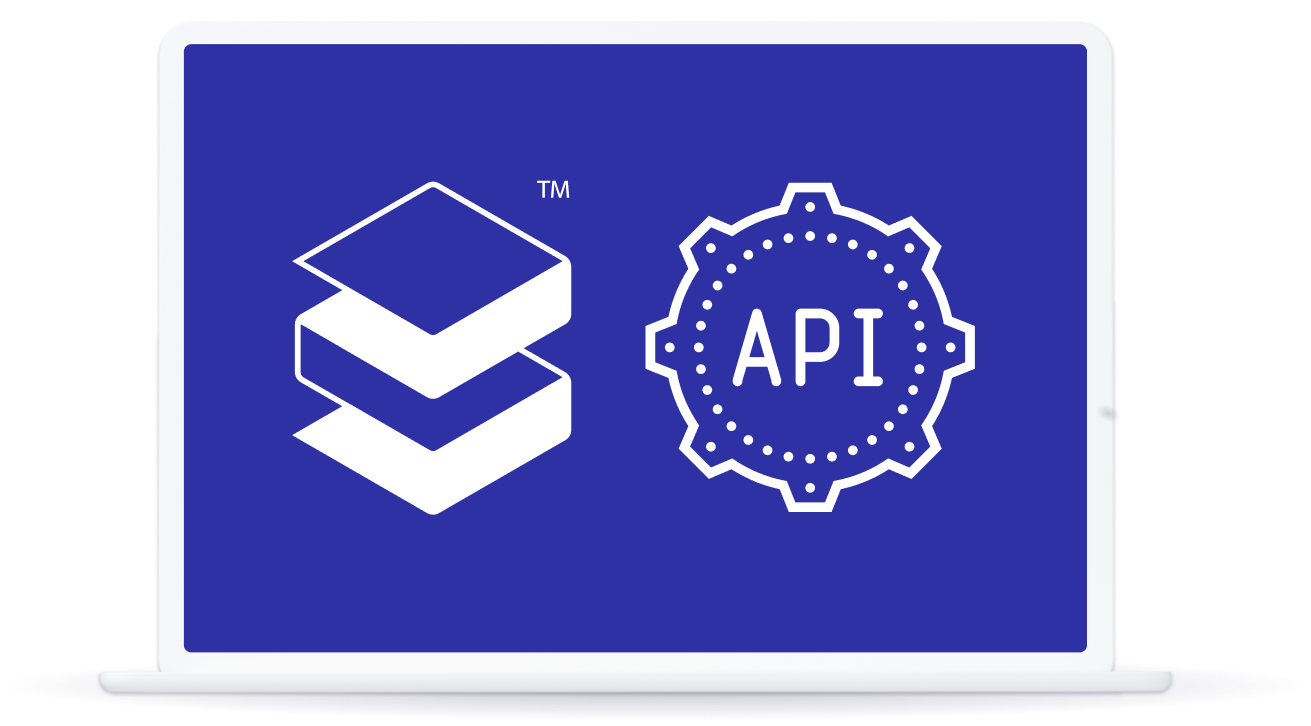 Get exactly what you need.
Building Stack offers secure and flexible APIs that integrate seamlessly with your proprietary and third-party tools, so you can customize your property management workflow any way you want to. Contact our sales team to learn more about our powerful API options.
Full Stack
Upgrade to paid
Accept rent payments online and collect on time.
Core platform
Upgrade to paid
Organize all your portfolio information in one place.
Marketing
Upgrade to paid
Broadcast your vacant spaces online and chat with leads.
Communication
Upgrade to paid
Manage, track and resolve work orders.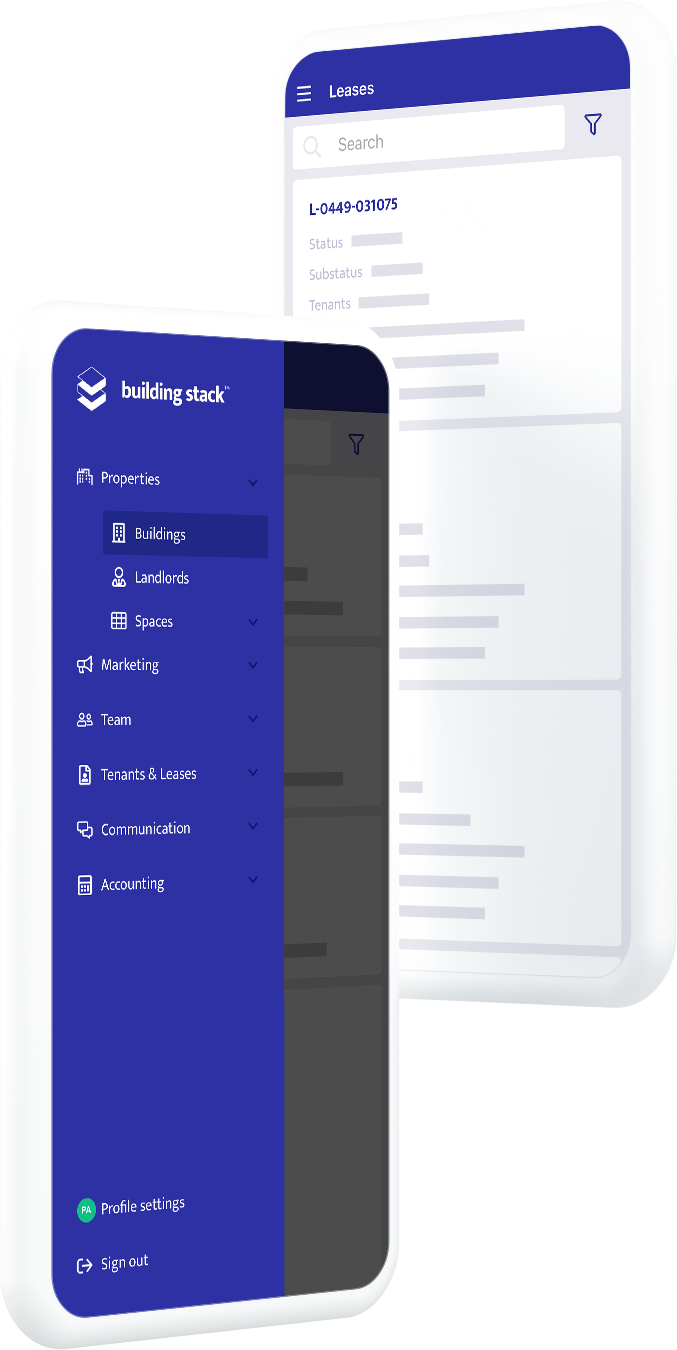 Book your free demo.
From SMB to Enterprise level organizations, we've seen thousands of use cases and built software that represents the growing needs of your business now and in the future.
Our sales team looks forward to identifying your needs and determining the best solution for your company.