The present year is almost over, and you're probably already starting to get ready for 2020. It's even likely that you've been thinking yourself in 2020 for the last few weeks. After all, from rent increase notices to tax filing preparation, there is a lot to plan.
Be that as it may, we hope you can set some time aside to attend a few real estate and property management conferences. In addition to being excellent networking opportunities, these events will present you the latest trends in the industry.
If you need inspiration, take a look at our recommendations, that include events taking place all across Canada over the upcoming year. You might even run into key members of the Building Stack team at a few of them!
The Canadian Real Estate Forums Series
https://www.realestateforums.com/portal/en/home.html
Organized by Informa, the Canadian Real Estate Forums are specifically aimed at investors and real estate professionals. Those events held in several cities across Canada present conferences and discussions with some of the biggest REIT, REOC, finance and asset management firms in the country, providing you with valuable market insight and countless networking opportunities.

When and where?
March 31

st

, 2020: Vancouver Convention Centre West,

Vancouver

(BC)

April 15

th

, 2020: Edmonton Convention Centre,

Edmonton

(AB)

April 29

th

, 2020: Centre des congrès,

Quebec City

(QC)

May 5

th

, 2020: RBC Convention Centre,

Winnipeg

(MB)

May 28

th

, 2020: Palais des congrès,

Montreal

(QC)

October 15

th

, 2020: Ottawa Conference & Event Centre,

Ottawa

(ON)

October 21

st

, 2020: TELUS Convention Centre,

Calgary

(AB)
Real Estate Conferences by Informa
Each year, Informa also organizes a wide selection of conferences geared towards real estate professionals that cover a variety of subjects such as apartment investment, capital growth and market trends.
Building Stack is proud to sponsor the Quebec Apartment Investment Conference, taking place in Montreal this February! Check out the complete schedule below to find a conference near you.
When and where?
PM Expo
https://www.thebuildingsshow.com/en/product-sectors/pm-expo.html
Part of the Buildings Show, a massive exhibition that attracts over 30,000 attendees every year, PM Expo is the event not to miss if you're a Canadian property manager. Several seminars, roundtables and workshops will be taking place during the event. Building Stack was happy to take part in the 2019 edition of this event, and we are planning on participating again this year!

When and where?
December 2020 (exact date TBA): Metro Toronto Convention Centre, Toronto (ON)
Buildex
https://www.buildexshows.com/en/Home.html
The goal of the Buildex shows is to facilitate the dialogue between the professionals of various building industries such as architecture and design, construction, and property management. The 2-day events feature seminars, workshops, networking events and a large exhibition floor.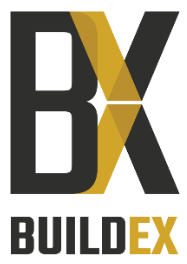 When and where?
Feb 12

th

-13

th

, 2020: Vancouver Convention Centre West,

Vancouver

(BC)

November 4

th

-5

th

, 2020: BMO Centre,

Calgary

(AB)
Reality 2020
Learn more about the latest trends in Ontario real estate at Reality 2020 conference. Organized by the Ontario Real Estate Association (OREA), the 3-day event focuses on leadership skills development and networking for professionals of the real estate industry.

When and where?
Feb 25th-27th, 2020, Scotiabank Convention Centre, Niagara Falls (ON)
The Property Show
https://www.thepropertyshow.ca/
The Property Show is a bi-annual event for real estate professionals and investors, whether they prefer rental apartments, commercial properties, condos or student housing. The Show promises a busy day filled with seminars and conferences presented by renowned investors, lawyers and financial specialists.
When and where?
April 4th, 2020: International Centre, Mississauga (ON)
REALTOR®️ Quest
The Toronto Real Estate Board (TREB) is a not-for-profit organization who represents licensed real estate brokers and salespersons of the Greater Toronto Area. Every year, TREB members meet at the REALTOR®️ Quest trade show to attend conferences and meet with exhibitors.
When and where?
May 27th-28th, 2020: Toronto Congress Centre, Toronto (ON)
REIC Annual Conference
The Real Estate Institute of Canada is a non-profit organization whose goal is to foster education and skills development in the real estate industry. Its members are bound by a strict Code of Professional standards. During the annual conference, members take part in professional training sessions, networking events and the Pursuit of Excellence Awards gala.
When and where?
June 9th-11th, 2020: Edmonton (location TBA)
Home and Renovation Shows
Finally, if you are looking for inspiration to spruce up your properties or simply want to know about the latest trends in home improvement, head out to the nearest home show!
Atlantic
Quebec and Ontario
Western Canada
We will keep updating this list as new dates and events are announced, so come back frequently to know about the latest events!