Last fall, Building Stack led the Rent It Forward campaign. Through our online payment platform, we raised funds to support the fight against youth homelessness in Canada.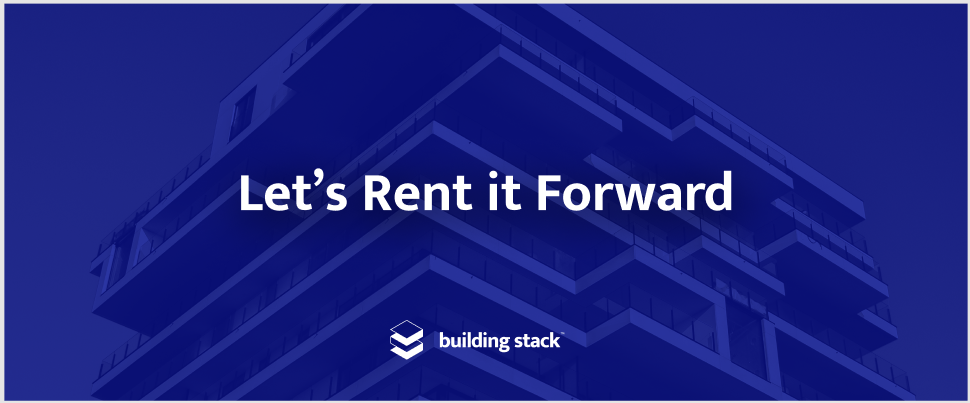 In Canada, 20% of homeless people are aged between 13 and 24. That's almost 40,000 young people across the country who are struggling to find a safe place to live. Organizations like Centraide, Dans La Rue and Youth Without Shelter work tirelessly to provide services to those in need, but their efforts rely greatly on the community's support and donations.
Thanks to the property managers and tenants who used Building Stack's online payment portal, as well as a generous contribution from Paysafe, our payment partner, we have raised a total of $6,400 over the course of the campaign. All the proceeds were donated to Centraide, Dans La Rue and Youth Without Shelter.
"This was our very first charity campaign, and we are delighted with the results," says Jonathan Margel, co-founder and CEO of Building Stack. "Some partners and property managers also agreed to contribute to our efforts. Youth homelessness is a serious issue, especially here in Canada, where winters are unforgiving. Our charity partners are doing exceptional work and we are proud to support them."
Margel hopes that Building Stack's initiative helped raise awareness about the issue of youth homelessness among real estate professionals in Canada. "The Rent It Forward campaign might be over, but there are still young people in the streets who need our help," he says. "It's never too late to contribute to the cause!"
Learn more about Centraide, Dans La Rue and Youth Without Shelter, and join Building Stack in the fight against youth homelessness!