Can a cake really be called a cake if it doesn't have any frosting? Building Stack doesn't think so either. That's why we make sure our solutions provide you not only with the essential tools that you need, but also with convenient extras that make your work much easier.
We are not actively trying to hide these features from our users. It's just that we usually focus on the game-changing fundamentals that are at the core of our property management software, so much that we forget to talk about the little things. So today, we are showing you the frosting on Building Stack's cake, our underrated features you should definitely know about.
Building code
Where is it?
In the building creation form, and on the building detailed page.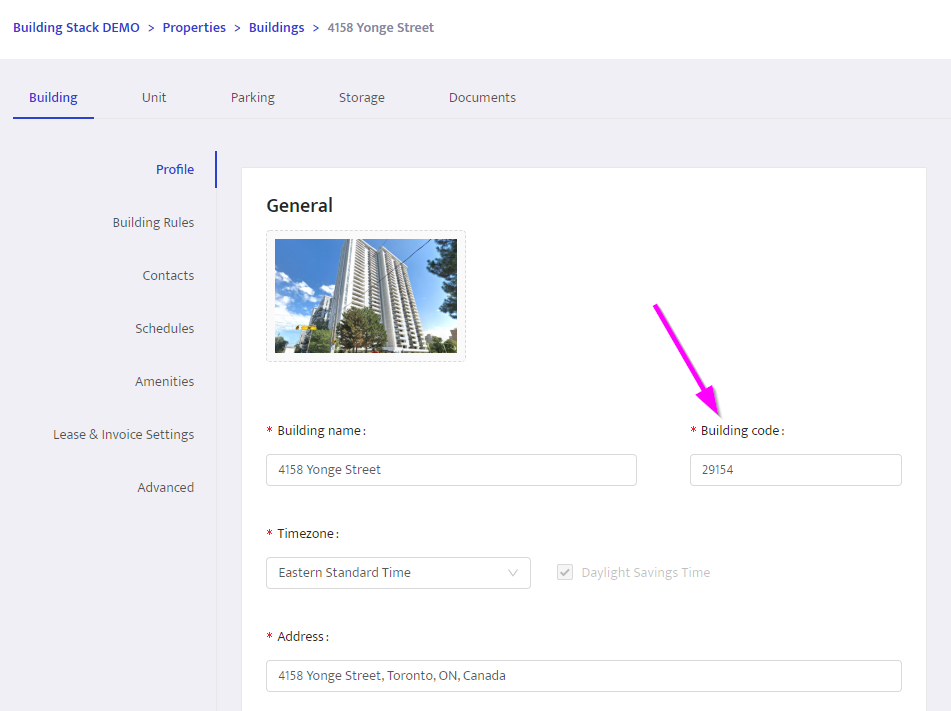 What does it do?
To put it simply, the building code is a shorthand that designates your buildings in various reports such as your rent roll. Its format can be whatever you want, as long as it comprises no more than 8 alphanumeric characters.
Most building names are too long to fit a single cell in your spreadsheet, but you can choose an abbreviated code that you will easily recognize in your reports. This will help you make sense of the data you export without constantly referring back to the platform.
Force list a unit
Where is it?
On a unit's detailed page, under Listing mode.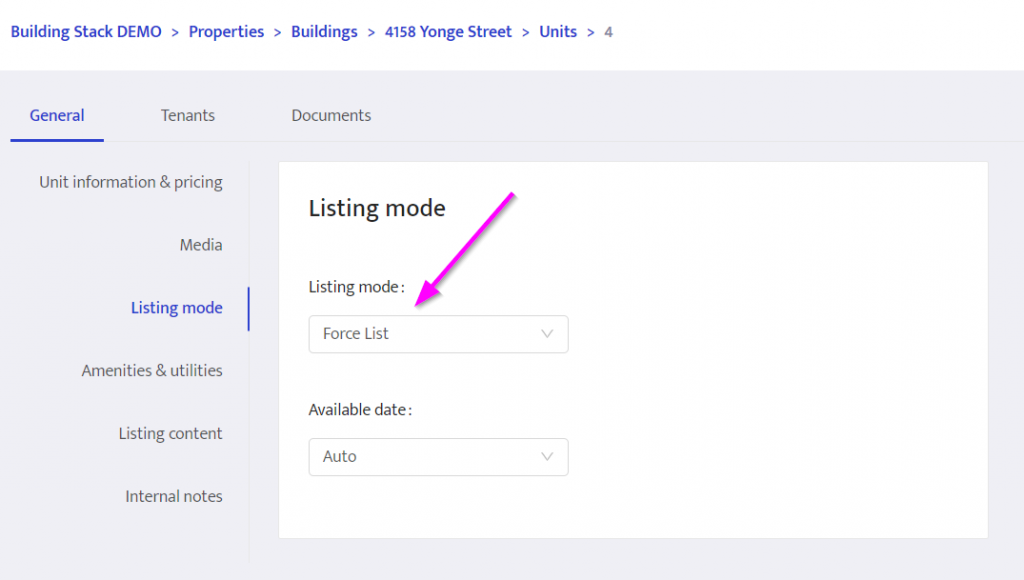 What does it do?
Many buildings have several units that are very similar. If such is the case for your properties, it might make more sense budget-wise to list only one "model unit" instead of multiple identical vacancies.
There is an easy way to do this: just set the unit's listing mode to Force list. You could also set all similar units to Do not list so that only the one you want is published to the classifieds websites of your choice.
Besides simplifying the management of your vacancy listings, this method allows you to focus all your marketing budget on one listing and optimize its performance, instead of diluting it among several almost-duplicate ads.
Documents
Where is it?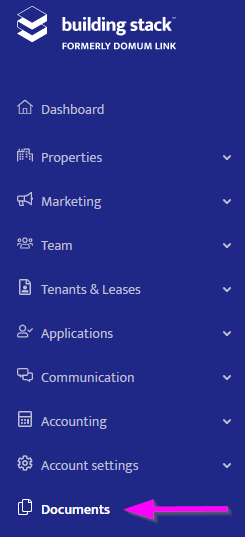 The Documents module is accessible from the main menu. There is also a Documents tab on corresponding assets' detailed page.
What does it do?
Instead of locking all your important documents in a filing cabinet in your office, why not upload digital versions on your account so you can access them wherever you are?
Link a file to a landlord, a tenant, a lease, a building, a unit or an employee. Afterwards, it will be easy to access it through the asset's detailed page, and even share it with tenants if you want to.
Here are a few suggestions of documents you can store in each category:
Landlord:

Copy of SLA, availability schedule 

Tenant:

Copy of ID, key fob information

Lease:

Copy of the original lease, renewal form

Building:

Insurance information, receipts and proofs of renovations

Unit:

List of all assets included in the unit, appliance warranty information, replacement dates for the fire alarm, water heater, etc.

Employee:

Payroll details, HR information, emergency contact
Customized ticket notification
Where is it?
At step two of a tenant ticket's creation process.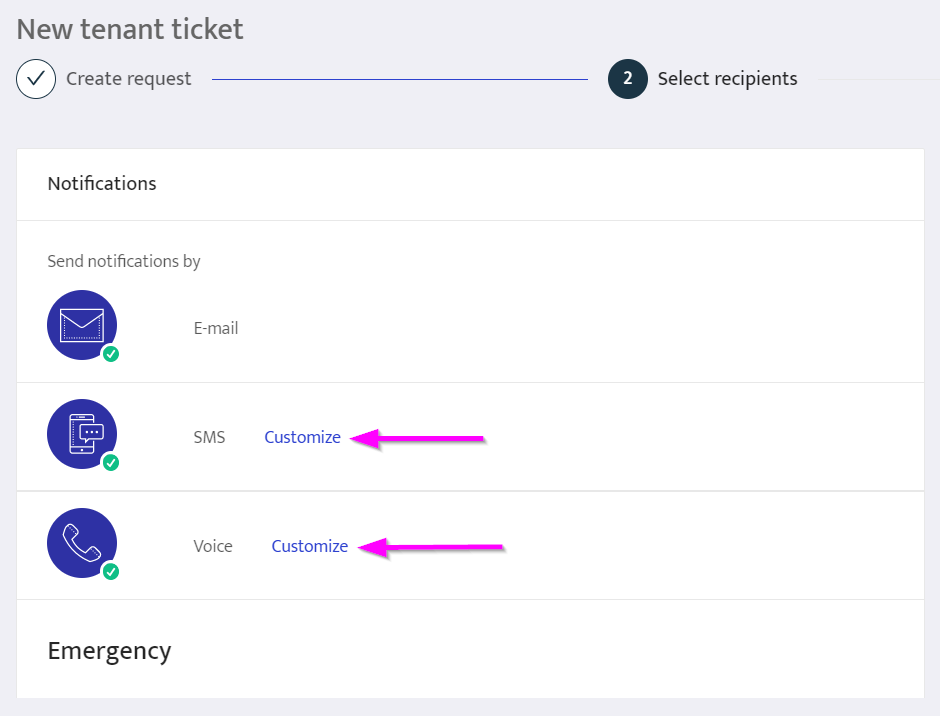 What does it do?
When you create a new ticket, instead of using our default notifications, you can send your tenants your own text message, or record a personalized voicemail.
It is a quick and easy way to add a personal touch to your communications, and to give your tenants specific details about the issue directly within the notification message.
To customize your text message, simply type the text you wish to send in English and in French, and we will use the appropriate message according to each tenant's language preferences. To send a customized voicemail, you will need to record it from the platform.
Mark a tenant as "Delinquent"
Where is it?
On a tenant's detailed page, under Permissions & Status.
What does it do?
Even with a thorough screening process and credit checks, it is hard to keep bad tenants at bay. This is why we added the "Mark as delinquent" option on the tenant's detailed page.
When your tenant is more than one month late on their rent payment, check this box in their profile. Then, your payment reports will not include this tenant's transactions, and you can benefit from an overview of your portfolio without the missing transactions from problematic tenants.
Lessee tag
Where is it?
In the lease creation form, when you select multiple tenants.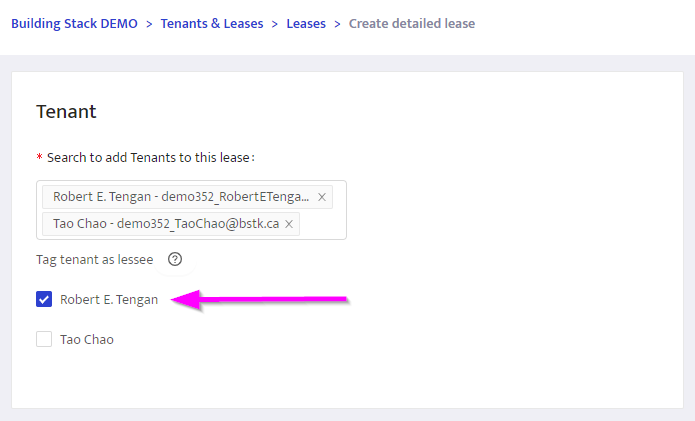 What does it do?
There are two types of tenants in Building Stack: lessees and roommates. In essence, there is no difference between the two; you can easily turn a lessee into a roommate, and vice-versa.
We created the Lessee tag to identify the tenants who have their name on the lease. You can then use this tag to filter the information on different parts of the platform, for instance, if you want to send a notice to all your lessees.
Assign a due date to tickets
Where is it?
On the ticket detailed page, under Ticket properties.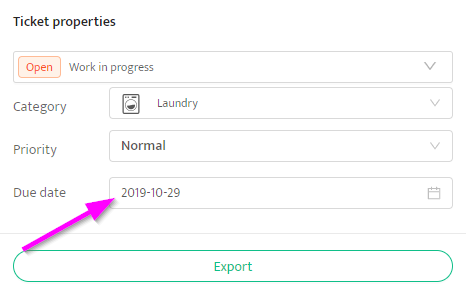 What does it do?
When reviewing an incoming ticket, click on the field illustrated above to specify a due date for this issue. Afterwards, you and your employees will be able to sort the ticket list by due date, and immediately know what the biggest priority is for the day.
Tenants will not see a ticket's due date, so if complications arise, you can change it without lowering their expectations.
Modify a rent charge
Where is it?
On a lease's detailed page, click the + symbol next to a space, then click the Edit button.

What does it do?
When you create a lease, all rent charges will be of the same amount. If the rent price changes for any given reason, you should indicate it in Building Stack to avoid confusion.
Once the rent amount is changed in the lease details, your tenants automatically see the updated amount on the portal when a payment is due. The changes will also be taken into account in your accounting data if you use the Balance tracking feature.
Bulk welcome e-mails
Where is it?
In the General tab of the building settings.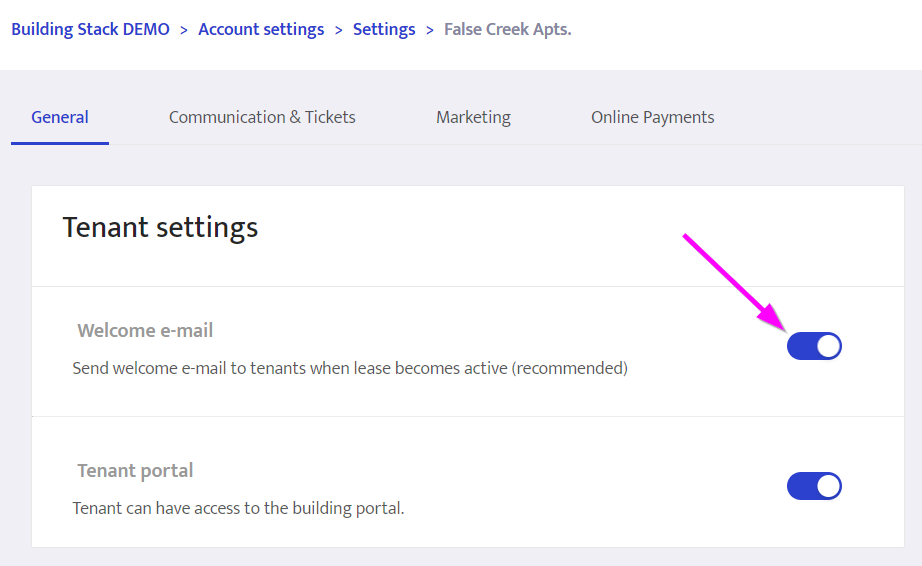 What does it do?
When you acquire a new building, it is a good idea to disable the tenant portal until all the new information is properly set up in Building Stack, and you are ready to provide them services through the platform.
Then, when everything is up and running, just toggle this button to automatically send an activation e-mail to all your tenants at once. All you'll need to do after that is install a few posters in your building to spread the word about the new portal.
Hide my profile
Where is it?
In your profile settings, under Other settings.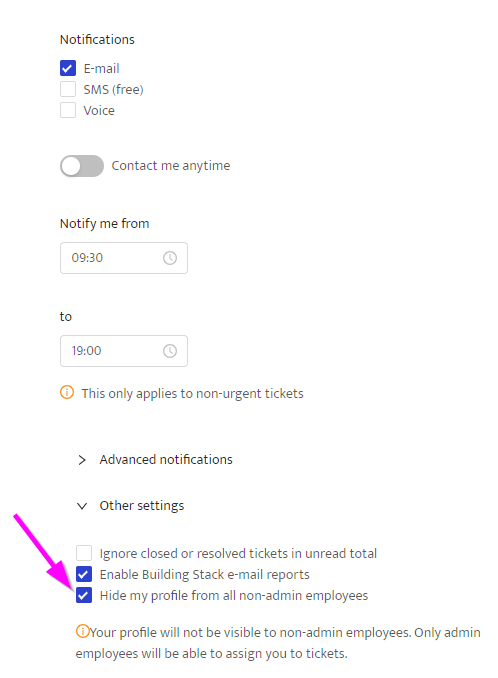 What does it do?
When your profile is hidden, it means that, unless they have administrator rights, other employees cannot see your information on the platform, and they cannot assign you tickets either.
This feature does not affect your ticket auto-assignment setting, so you may still receive requests from tenants, but it is a great way for contractors and consultants to protect their personal information.
While these features might not revolutionize your company, we hope that you enjoy their practicality. Our goal is to make the platform as customizable as possible so that our users can get the most out of their experience.
Book a demo with our team today to discover the great things that Building Stack could do for your properties.