As we enter into 2020, it is interesting to look back on the great things that happened this year. We believe there is no better way to motivate yourself and get ready for the challenges ahead.
At Building Stack, 2019 was a year of transformation, quite literally. Even though it seems like a long time ago, it was only last May that we created our new brand image! Despite its recent launch, the name Building Stack is already gaining traction among property managers across Canada, and we couldn't be more thrilled about it.
While several great features were added to our platform, such as the dashboard, the overview cards and the batch import tool, we also welcomed new members into our team. We even opened our space to many talented interns, who got to spend a few months discovering the world of property technology with us.
Building Stack was also proud to give back to those in need by launching its Rent It Forward charity campaign. During the month of August 2019, we donated a total of $6,400 (including a generous contribution from Paysafe, our payment partner) to Centraide, Dans La Rue and Youth Without Shelter, organizations who help homeless Canadian youths find a safe place to live. Thank you to everyone who participated in this initiative!
But we were far from being the only company with a busy schedule in 2019 — at least, that's what we found out by looking at the activity taking place on our platform over the year. It seems that property managers were also hard at work, creating leases, publishing listings and managing maintenance requests.
Check out the infographics below to see how 2019 played out on the Building Stack platform!
Tickets
Over 40,000 tickets were created this year. Most of them were created by tenants: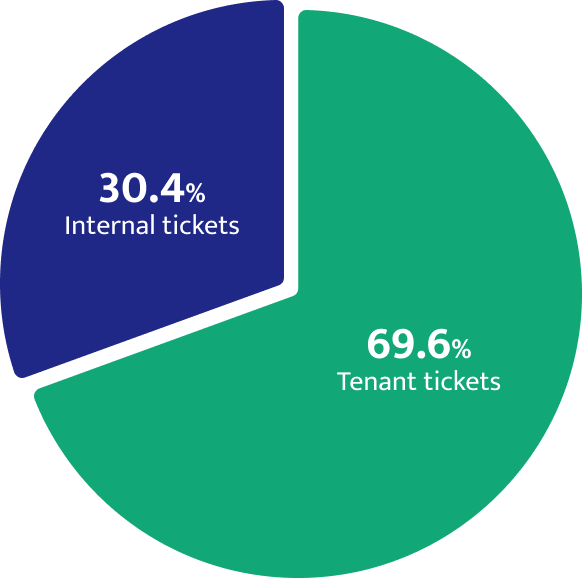 We are glad to report that emergency situations were kept to a minimum in 2019!
Here is a breakdown of Building Stack tickets by priority level: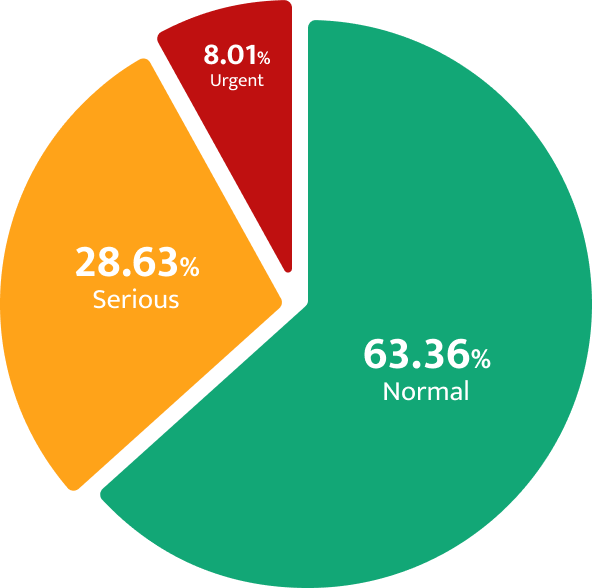 These were the 10 most popular ticket categories in 2019: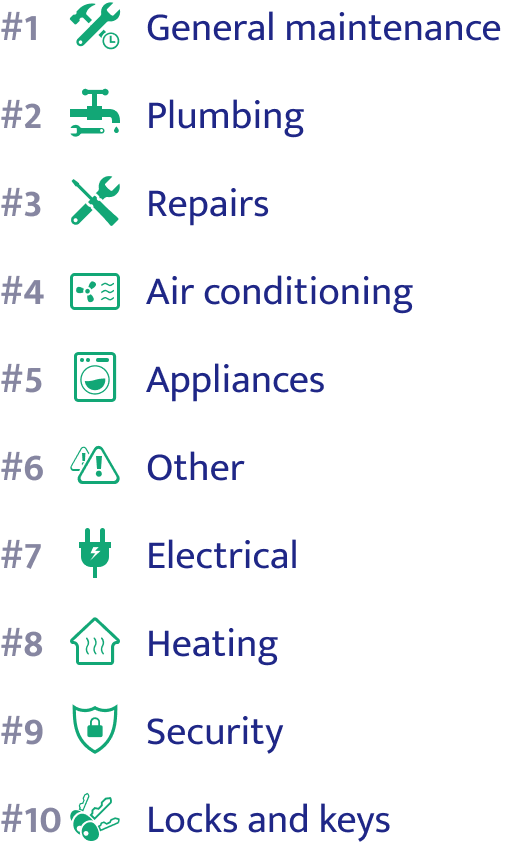 The Building stack system sent over 900,000 ticket notifications this year, either to inform users about a new issue or an update.
Here is how our users chose to be notified: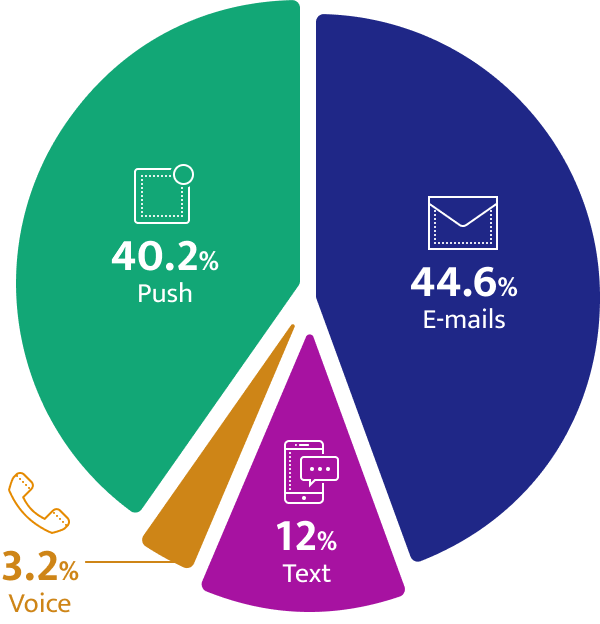 Marketing
29,000 apartment seekers sent an application through a Building Stack listing in 2019.

Do you sometimes wonder when is the best time to promote a listing for your vacant unit?
According to our data, apartment hunters are the most active during their lunch break! Lead creation on Building Stack peaks around noon, and decreases considerably after 10pm.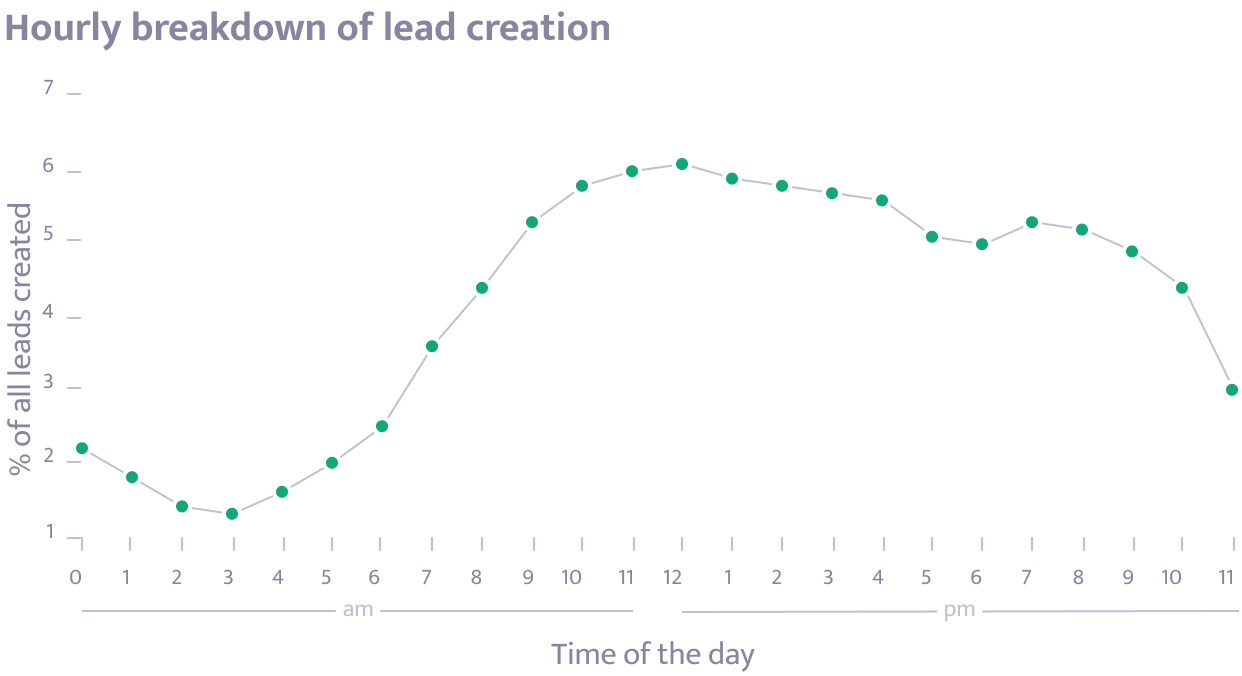 User behaviour
Out of all Building Stack users: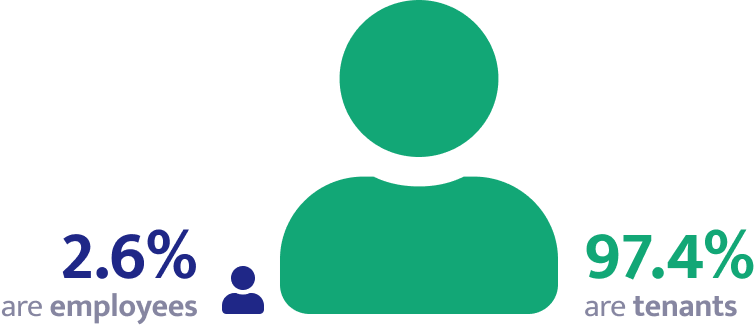 Did tenants pay their rent on time in 2019? Here is how users of Building Stack's online payment solution did, on average:

Unsurprisingly, July was the busiest month for lease signature. 31.7% of all Building Stack leases created this year started in July.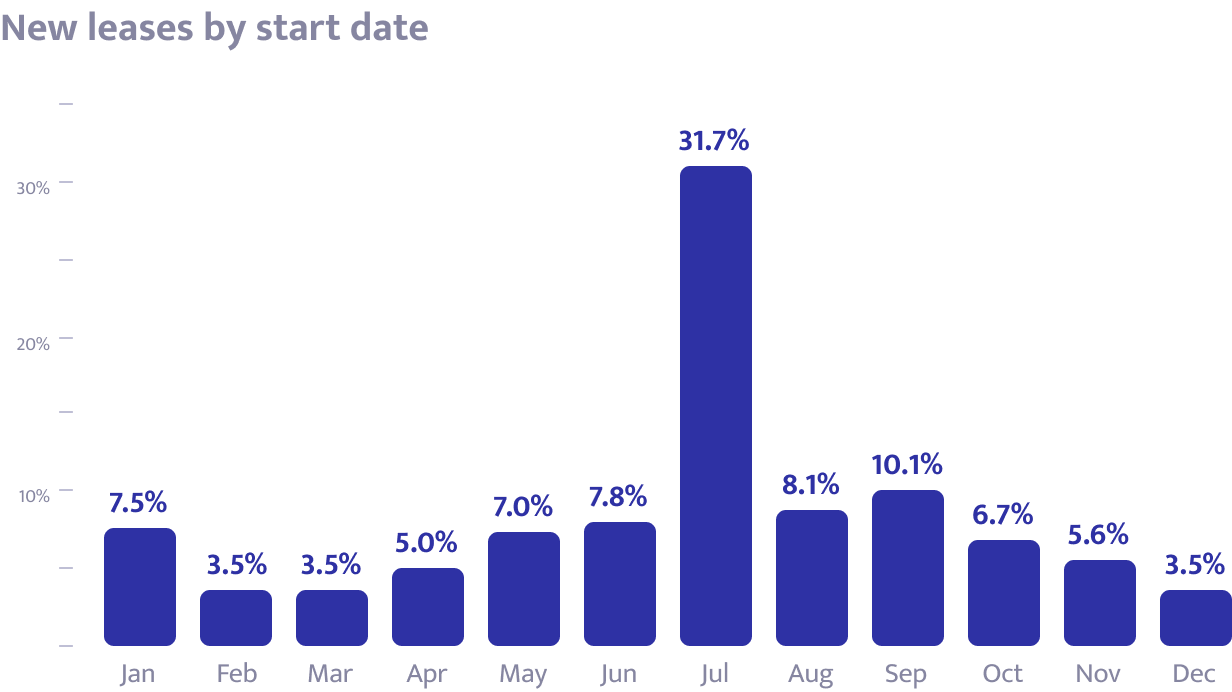 And finally, our users have uploaded over 3,300 documents to the platform this year.

What will 2020 look like for Building Stack? Well, we have already started working on new and exciting features that will be available soon for our users, and that will help us expand our reach across North America. So be prepared to hear more and more about Building Stack over the next few months!
Do you want to exceed all your property management goals for 2020? Ask for a demo of Building Stack and boost your business!