You have the properties. We have the technology. And so much more.
Using our passion for innovation, we created an intuitive online platform that empowers thousands of property managers and tenants across the globe.
Montréal
Europe
Toronto
Cali
Vancouver
Miami
Houston
NYC
Amsterdam
South Korea
Alberta
Winnipeg
Dartmouth
Ottawa
messages sent between tenants & property managers
Goal: deliver a great customer experience
Who is Building Stack?
Headquartered in the Montreal neighbourhood of Westmount, Building Stack was created in 2009 by a team of real estate managers and tech specialists who were searching for a better, more efficient tool to manage their properties. Frustrated with what the market had to offer, they decided to take matters into their own hands and create a software that truly catered to their specific needs. That software was perfected over years of tireless work, until it eventually became Building Stack as we know it today.
To be the most customer-centric property management platform in North America, focusing on ease of use and increased efficiency throughout the entire tenant lifecycle.
Integrate with real estate management operations, automating daily workflows, eliminating repetitive complicated tasks and assisting in the growth of their business.
Help us reinvent property management.
Fully-Funded
Join a company with a solid product/market fit, strong traction and an abundance of market share to leverage. Our startup-esque culture promotes curiosity, collaboration, and continuous exploration with regular hackathons and team-building activities that are actually fun.
Modern work space
Our HQ is conveniently located in trendy Westmount within Montreal, just steps away from public transit, shops, and restaurants. 
Competitive salary & office perks
Competitive salary commensurate with experience. Office perks include free coffee, tea, and SodaStream, all day, everyday as well as company swag. Casual dress code – everyday is casual Friday.
Flexible hours
Depending on your team, you'll be able to have a flexible schedule outside of your core hours.
Geared out
Perform at your best. Your starter pack includes dual monitors and of course, a sit-stand desk so you can dance while working.
Time to hang out
At Building Stack, work-life balance is not a luxury, it's fundamental. Fostering collective rapport is important to us. Happy hours and company outings are among some of ways that we slow down time in our fast paced world.
Continuous learning
We encourage continuous learning so you can stay on top of your game. Receive a yearly allocation for courses and conferences. Take part in lunch and learns and much more.
Flexible time off
We're flexible with time off. All we ask is that you wrap up your workload before leaving and come back ready to do your best work.
Side project friendly
Hack away on your personal time. Come up with new products that compliment our business model. If there's value created and used, you'll receive your share of the love in the form of bonuses or profit sharing.
We're a team of multidisciplinary professionals combining their strengths to bring a fresh perspective to property management.
We are building an all-in-one platform that enhances the rental property management experience, one lease at a time. We have what it takes to change the game: curious, passionate and creative thinkers with diverse skill sets who are ready to shape the future of the real estate industry.
Meet the gang and our home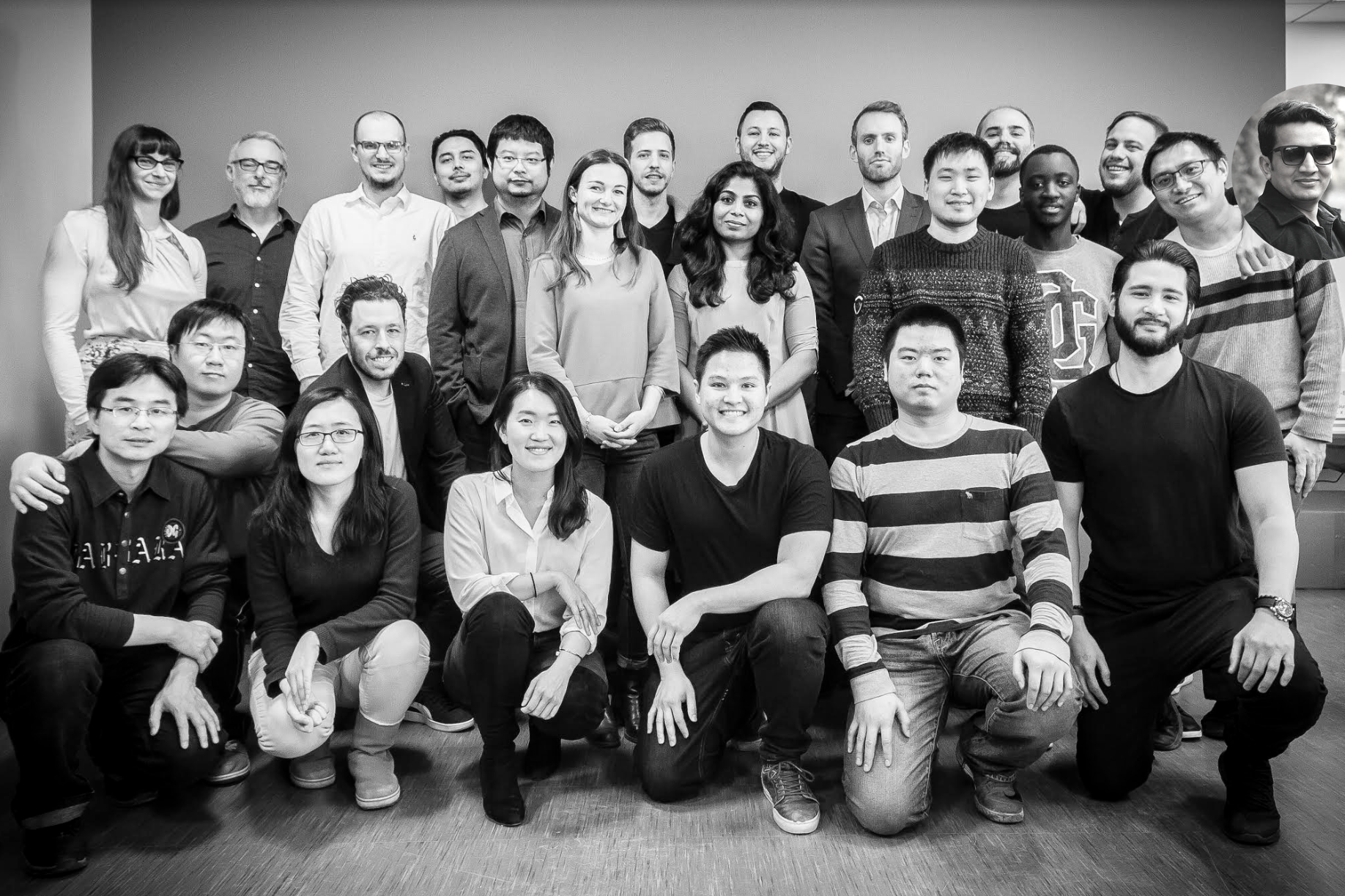 If you want to achieve great things, you can't just wait around, you need to make them happen. Each part of the puzzle is important, so everybody plays their role and does their best work, whether they have full ownership of a project or only a small stake in it.
There is no room for ego here. We give credit where credit is due, but when it comes to success, we know that doing what makes the team look good will reflect positively on each individual. Whether it's by making suggestions, promoting best practices or sharing know-how, we're here for each other.
In order to be the best on the market, we aim to strike a balance between production and capability. We strive to keep our processes from impeding the development of our products. Our company structure is solid enough to foster our growth, while having sufficient flexibility to allow improvement.