Get organized and manage more properties.
Centralize all your properties on a cloud platform and keep a finger on the pulse of your business, at all times.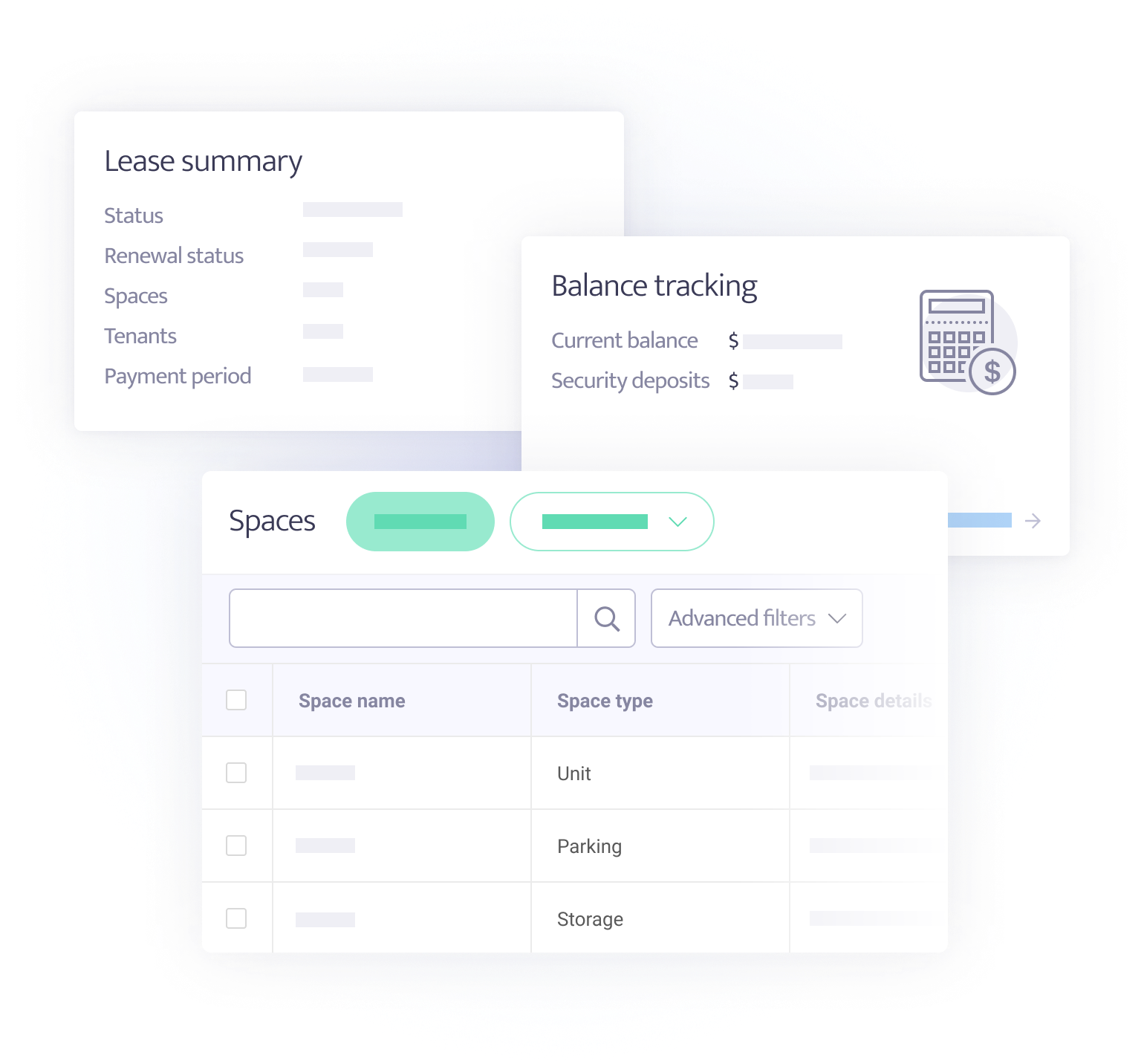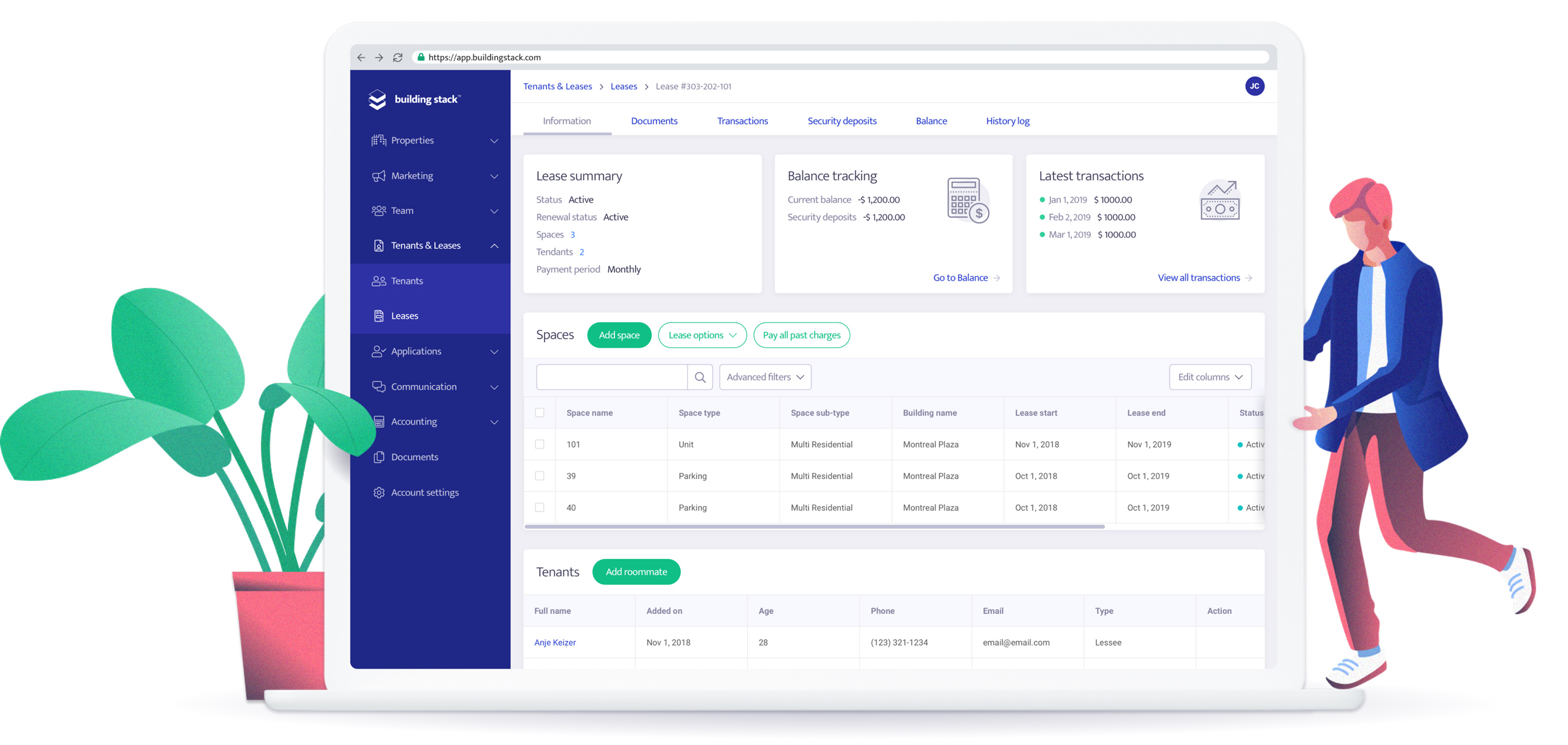 Lease management
Add spaces and tenants to your leases, so that you can easily find everything in one place.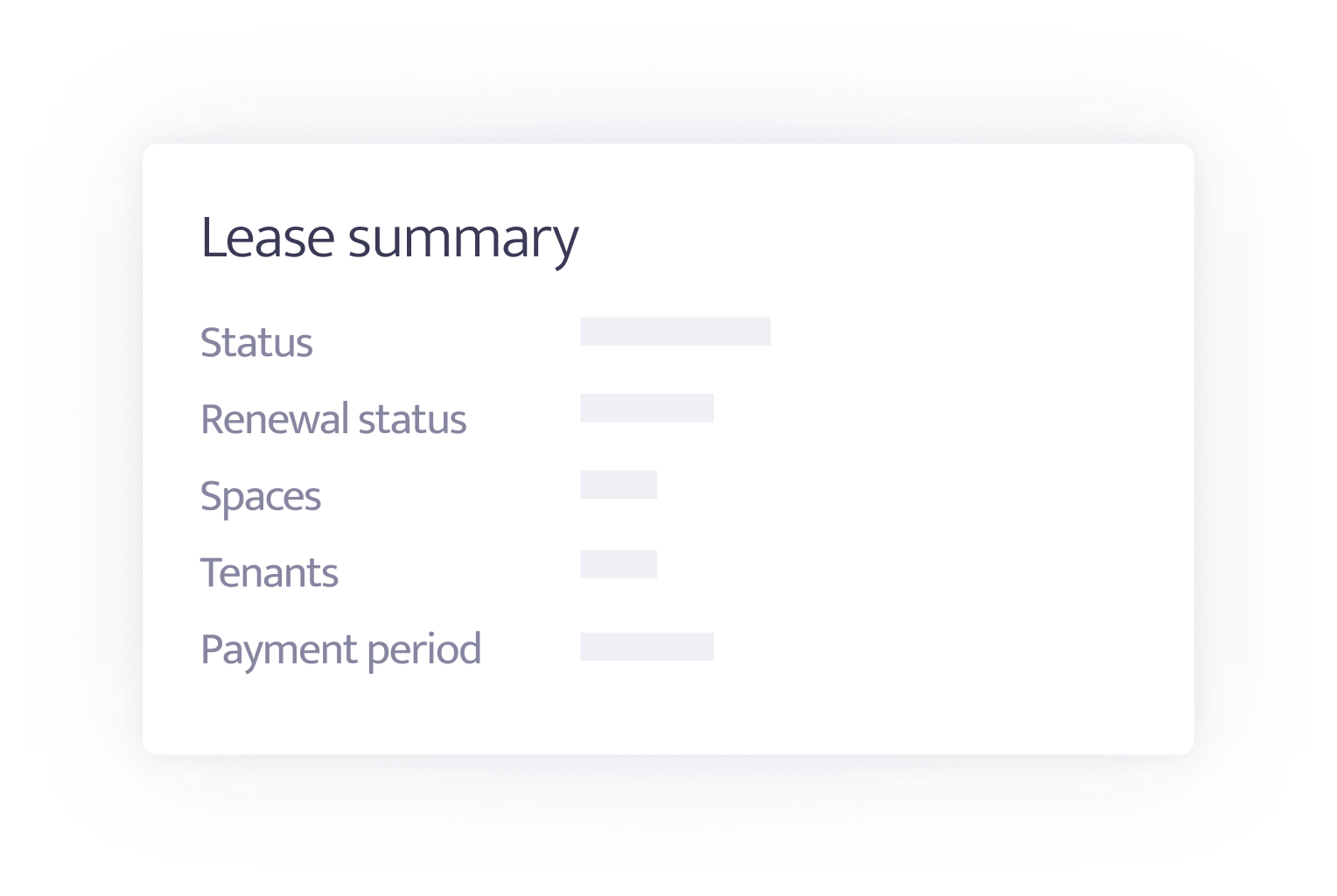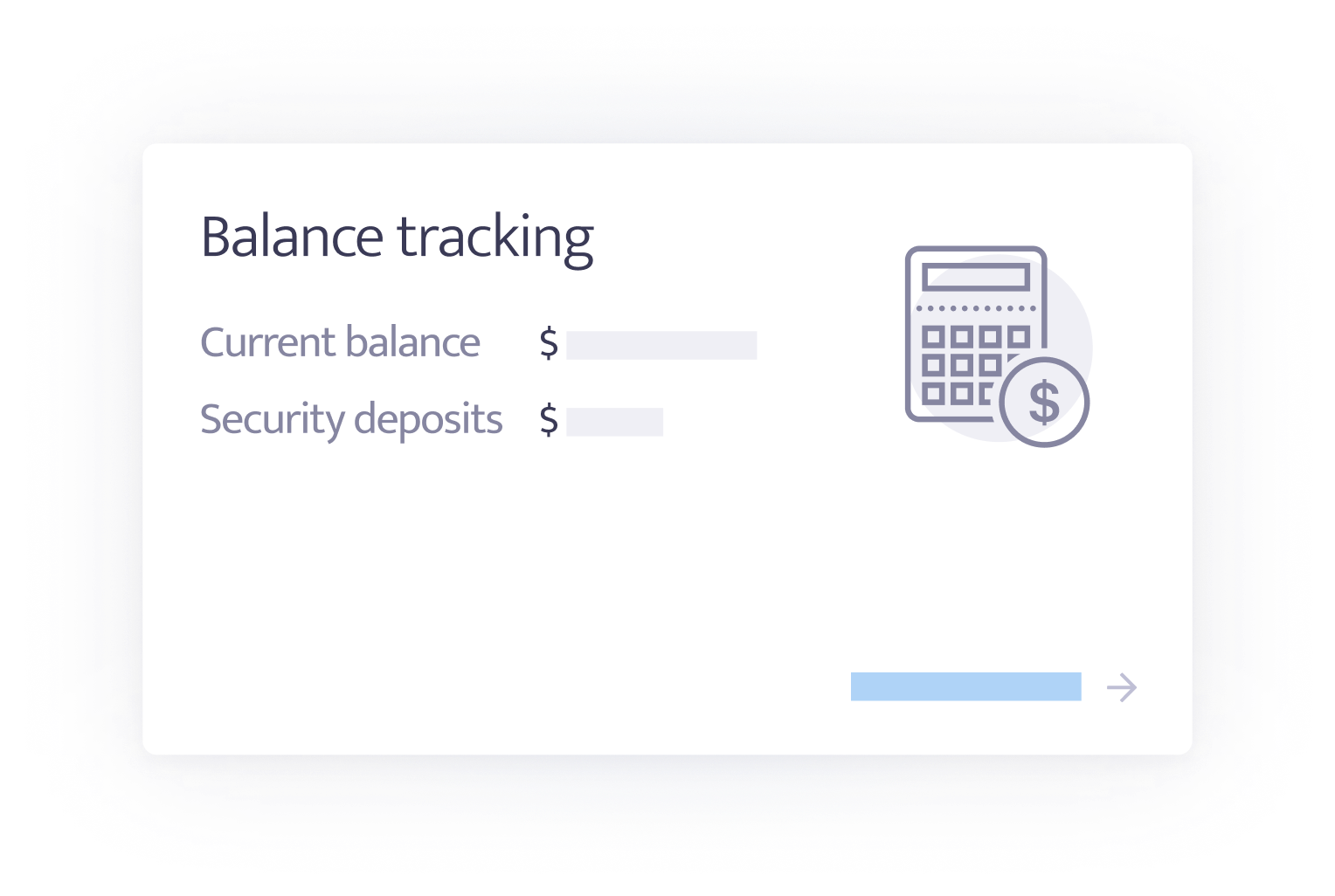 Balance tracking
Keep tabs on your payments with graphs and charts that show you exactly where the missing money comes from.
Leases & Payments
Track tenant ledgers, who's moving in, who's moving out, upcoming renewals, rent rolls and much more.
Tenant Management
Easily access past, present and future tenant information, including leases and important documents.
Buildings and Spaces
Create your buildings in the system, and add detailed information on units, parking and storage spaces.
Document Storage
Securely store and share files, contracts, leases, records, reports and invoices with tenants and your staff.
Employee Management
Easily update your employees' contact information, roles and permissions.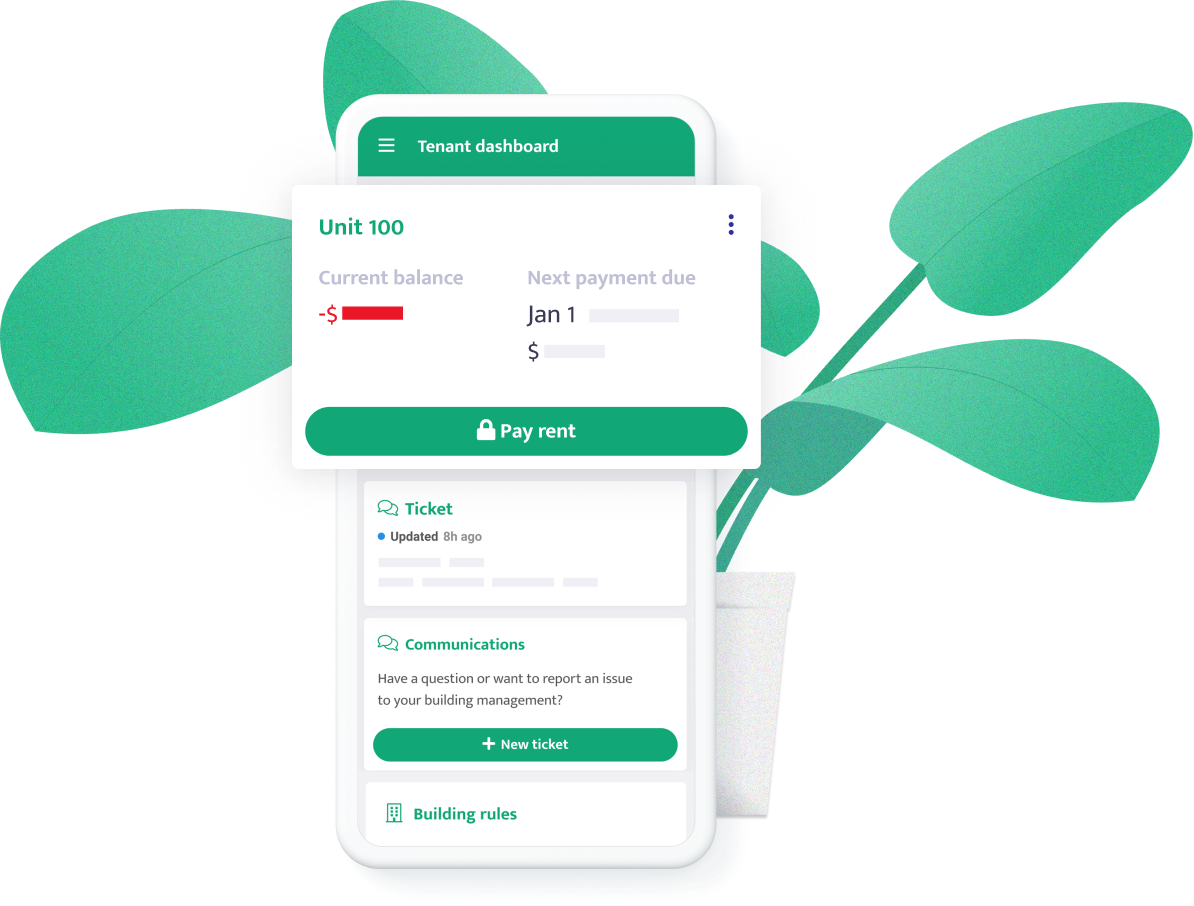 Store your data on our secure cloud and access it anywhere with our mobile app.
Accept rent payments online and collect on time.
Manage, track and resolve work orders.
Broadcast your vacant spaces online and chat with leads.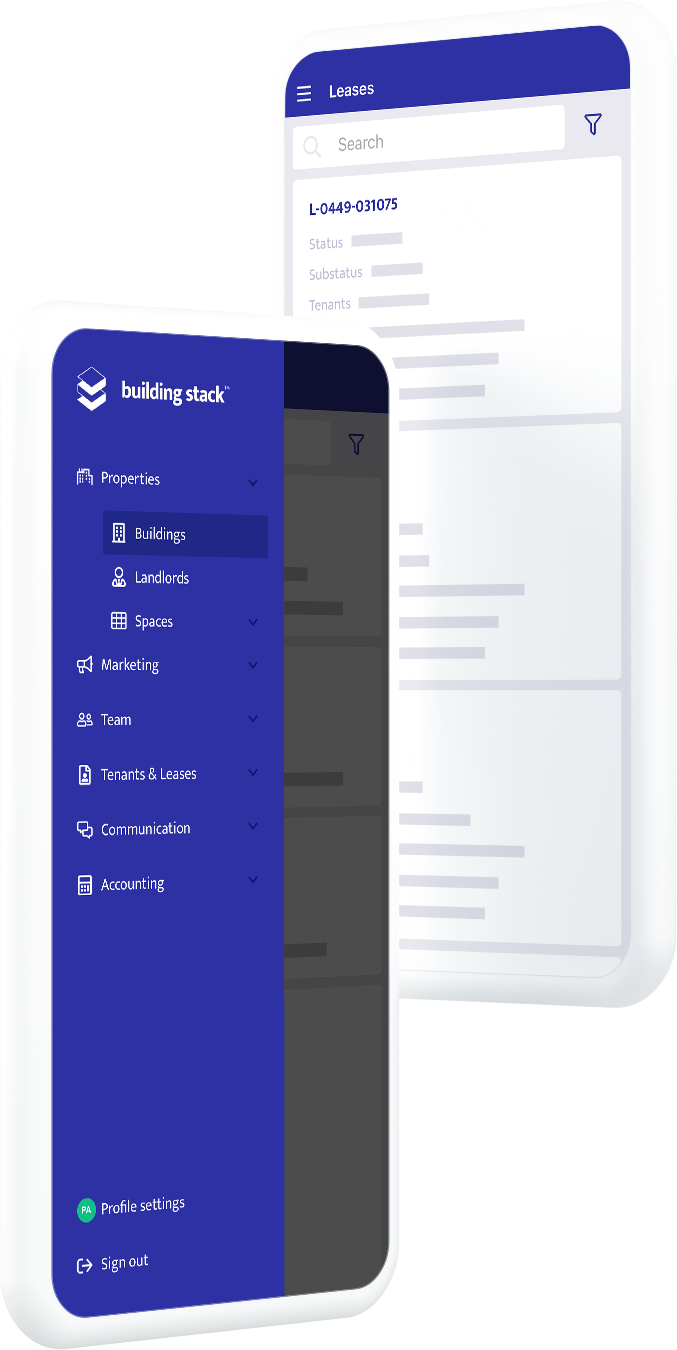 Book your free demo.
From SMB to Enterprise level organizations, we've seen thousands of use cases and built software that represents the growing needs of your business now and in the future.
Our sales team looks forward to identifying your needs and determining the best solution for your company.